ASA Alumni Diary: Chloe – Everything goes wrong…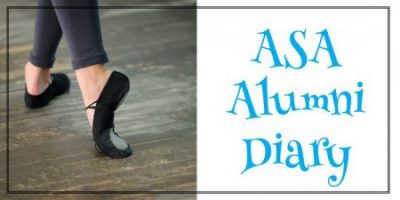 Wednesday, October 12, 2016
Today was a very rough day. My phone turned off in the middle of the night, so my alarm didn't go off. I had to do a pretty intense power walk to make it to class on time because my first class is about 25 minutes away from my dorm.

Also, I almost got hit by a bus on my way to class. Those drivers are insane.

Ballet was not very good either. The combinations had weird timing and I could not get on my leg. All of my balances were horrible. After that, I went to English and found out that I formatted my entire paper wrong that I finished yesterday which means I have to rewrite the paper tonight. Then, I went to COMS and almost fell asleep in class because the lecture was so boring.

Since I was done with classes for the day, my friend and I went to go get frozen yogurt which seemed like a good idea. However, we got stuck in a storm on our way back. Our umbrellas kept turning inside out and it was very windy. All I had was a light jacket and everything in my backpack was soaked when I got back to the dorm.

Happy Wednesday!!
–  Read Chloe's next entry –
– Start at the beginning of Chloe's college journey –
Save
Save
Save
Save
Save