ASA is thrilled to host three AMAZING choreographers for our 2016 Summer Intensive! This 2-day extreme program perfect for dancers looking to challenge themselves and dip into new technique and choreography. Each guest teacher has an impressive dance resume that you can read about below…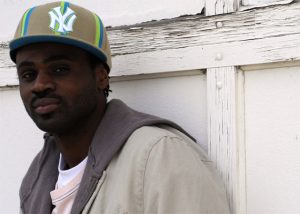 SUAVE
Suavé is the Founder of the Hip Hop ConnXion Family Nationwide with branches in Indiana, Michigan and Headquarters in Chicago. Hip Hop ConnXion has taken 1st in the USA and 2nd in the World at the Hip Hop International Championships in previous years and is the only Illinois based dance company to have been awarded medals at the event.
He has appeared in various music videos and movies such as, Walt Disney's 'Just Visited' with Christina Applegate, and as a specialist dancer in the hit movie, 'SAVE THE LAST DANCE'. He was a choreographer and dance coordinator for the recently released movie, 'DREAMS' and played a cameo role as a dancer and teacher for the movie working beside Dave Scott whose credits include 'U Got Served', 'Stomp The Yard' and 'Step Up 3'.
Suavé was the Dance coordinator at the B96 Summer B-bash for Bad Boy world renowned DJ, Bill and performed in front of 60,000 people alongside artists such as P-Diddy, Chris Brown, Christina Aguilera and Nelly.
He is a performance coach to movie stars, actors and recording artists having worked with artists such as Roshon Fegan (Shake It Up and Camp Rock), Jessy Schram (The Mentalist, House, American Pie, Without A Trace and more) and upcoming singing sensation, Adero.
Suavé guest choreographs at numerous schools and universities and teaches hip hop master classes and workshops in the USA. He has taught around the world in in countries such as Norway, Colombia, Ireland and England. He also guest instructs and judges for conventions and competitions around the country and overseas. He is currently on faculty for the Manhattan Dance Project (MDP) National/International Tour.
Suavé is also the creator and producer of THE ONE Urban Dance Showcase which is the largest annual urban dance showcase in the Midwest, alongside producing other major dance shows.
View his work: On the "Videos" link.
---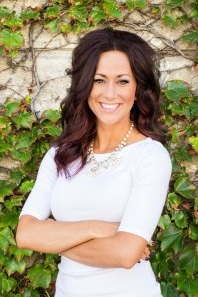 Jess Novotny
After spending 4 years working in the Chicagoland area for the Cary Grove Performing Arts Center, Expression Dance Studio and Beyond Words Dance Company, Jess Novotny returned with her husband and daughter to her home state to open a dance studio of her own. Jess fell in love with dance at the early age of two and began performing internationally at age thirteen with the Moser School of Dance Performance Ensemble.
Upon returning from an extensive tour in China, she continued intensive dance training and joined the pre-professional group Relevé Contemporary Dance Company. This allowed her to perform across the country as well as spend the summer prior to college training in Los Angeles at EDGE Performing Arts Center, Millennium Dance Complex and Debbie Reynolds Dance Studios.
Jess then attended the University of Iowa where she earned her B.A. in Dance. While at the University, Jess was able to refine her choreographic technique as well as begin her professional teaching career. Following graduation, Jess moved to Chicagoland where she continued to pursue her love of teaching. There, she was afforded the opportunity to work closely with Amber Alonzo and Kate Jablonski and received hands-on experience and guidance on how to be an exceptional instructor as well as a seasoned production manager.
In 2013, Jess founded Prestige Dance Studio to share with the Corridor her passion of dance in a safe, technically sound and creative environment. Jess has been honored with choreography and most entertaining awards at competitions throughout the nation. Backed by Jess' love of the performing arts and her 10 years of professional instruction experience, Prestige Dance Studio offers a fresh and innovative style completely unique to the Cedar Rapids area.
---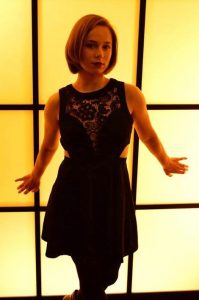 Madison Bagby
Madison Bagby commenced her dance career at the young age of two years old and continued her dance endeavors on pre-professional companies including: Excel Dance Productions, Xtreme Dance Force, and Nouveau Dance Company.
During her pre-professional work, Madison received multiple 1st place Overall Solo awards, several Title awards, a week-long scholarship to train at Millennium Dance Complex LA, multiple years performing with the Adrenaline Dance Crew, and the opportunity to assist Amanda Anderson with workshops, classes, and conventions. Throughout this time, she has trained under the direction of Homer Bryant, Madame Peff Modelski, Rachelle Ochsner, Amanda Anderson, Sam Renzetti, and Lindy Wade.
Madison had the experience to work with Kate Jablonski and perform in her professional show titled "Judgement", as well as model for Ballare dance apparel. Moreover, she has set choreography for a downstate dance studio, choreographed for, And Then Came Tango, a youth theater play, and teaching dance classes and English classes in Lyon, France.
Currently, Madison is continuing her academic studies at DePaul University in French and Sociology, Vice President of Academics for AOPi, and is a teaching assistant for quantitative reasoning courses. Madison is planning on obtaining her Masters and Doctorate in Sociology while continuing her passion for dance.
---
THE ASA INTENSIVE
Cost: $125.00
 Ballet. Jazz. Leaps/Turns. Contemporary. Hip Hop.
July 28th: Beginner/Intermediate 10:00 am–12:00 pm, Advanced: 12:30-3:00 pm
July 29th: Beginner/Intermediate 12:00–2:45 pm, Advanced: 1:00-3:45 pm
This 2-day extreme program is perfect for dancers looking to challenge themselves and dip into new technique and choreography.
Contact the office to register!
 (10% off for any ASA Company dancer or State Street dancer)
Sign up Save
Save
Save
Save
Save
Save
Save
Save
Save
Save
Save
Save
Save
Save
Save
Save