Dance auditions.
The ASA Company auditions are right around the corner and I know there are bound to be jitters and uncertainties about taking that first step toward a company setting. I remember my first audition was for the summer program at the Royal Winnipeg Ballet in Canada – I was 11.
A full scholarship on the line, my mom and I traveled all the way up north just to audition. Talk about pressure! I was the youngest girl in the room and overwhelmed by the teenagers and high schoolers in the room, I begged my mom to stay in the waiting room for the full 3 hour audition. Knowing she was there temporarily calmed my young nerves and in I went to do what I knew best – dance. I got the scholarship (eeek!) and spent the summer falling in love with ballet.
Here are some tips for making your first (or 3rd) audition a success:
Dress for the occasion
Make sure you always check before the audition to see if there are dance attire requirements. Make sure you are clean, with no baggy clothing or messy hair. When in doubt, wear ballet attire and bring all of the dance shoes you have.
Control those butterflies
At ASA we tell our students that your butterflies keep you company on stage. It's completely normal to be nervous, but trust yourself and know that your body has all the training it needs to perform. As soon as I started dancing at the Royal Winnipeg auditions, I felt my nerves settle and I let my muscles take over. They knew what to do. Honestly, the most nerve-racking part for me was getting into the room and stretching!
Prep the day before and fuel up on the healthy stuff
The day before your audition, take a class – any class. Keep on moving and focus your mind on what you know and love, dance. The night before, eat a healthy dinner and a power boosting breakfast. DO NOT drink any caffeine, you've got enough jitters! Think – water, water, water!
Don't be shy
Get in the front but don't be a floor hog. Take your turn in the front row and then move around, once again giving your body an opportunity to loosen up and kick in to the rhythm it loves. If you are new, ask a lot of questions of the dancers and the teachers. Making a connection with someone always gave me the mental boost I needed knowing there was another girl in the room I could relate to.
Fake it 'til you make it
Just try your best. There will always be someone better than you in the room but the teacher is looking for potential not perfection.
Now get out there and audition. I believe in you!
Live. Love. Dance.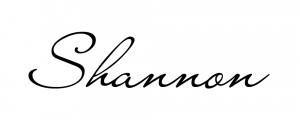 ASA Dance Company Auditions
Saturday, August 15, 2015
Ages 7-13, 12:00 – 2:00 PM
Ages 14+, 2:30 – 4:30 PM
Tips and info for ASA Company auditions:
Auditions are 2 hours
There is no charge for auditioning
Please wear jazz attire
There is no need to prepare a routine, you will learn the audition choreography the day of auditions
Not everyone will be selected for the ASA Company but there is no limit to how many dancers will be chosen
Questions? Call or email the studio at (630) 326-9600 or info@astepaboveacademy.net
ASA Company has recently returned home from the Rainbow Dance Competition National Championship, bringing with us 2 of the most prestigious awards offered: Best Choreography of 2015 AND 2015 National Studio of the Year