Adult Dance Classes Batavia
The Benefits of Adult Dance Classes Batavia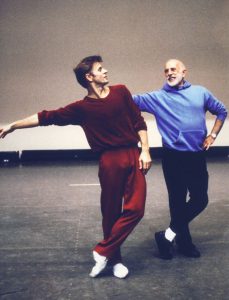 Dancing provides a variety of health benefits and can be a great way to stay fit and disciplined. Add to that, dancing has a wide range of mental benefits as well. Taking an adult dance class is a great way to stay young. It helps increase your lung capacity and is a tremendous benefit to your heart and cardiovascular system. Some of the many benefits of adult dance classes Batavia has to offer include:
Increased muscular strength, endurance and motor fitness
Improved muscle tone
Burning calories quickly. Dancing burns approximately 5 to 10 calories a minute depending on the intensity
Improved Memory! Dancing is a great mental exercise as well. It helps improve memory and increasing your mental exercises helps keep your mind young and sharp
Dancing is great for weight management
Stronger bones, which in turn help reduce the risk of osteoporosis. Dancing also helps lubricate your joints which helps prevent arthritis
Better coordination and balance. Dancing requires that you are able to balance yourself in numerous positions. This helps strengthen your stabilizer muscles, it helps protect your core, and this makes you less prone to injury
Improved social skills and an elevated mood. Dancing raises your endorphin levels, which helps reduce stress and depression. Adult dance classes also create a social life for you by affording you the opportunity to make new friends
Of course, you want to make contact with your doctor before engaging in any vigorous physical activities, but our adult dance classes in Batavia offer something for everyone at any level of experience and at varying levels of difficulty and intensity.
Contact Us to Learn More About our Adult Dance Classes Batavia
The benefits of dancing are numerous and outside of the benefits, dancing is a great way to have fun while improving your health and possibly making new friends while doing so. For more information on our adult dance classes, call us today at 630-326-9600!