ASA Alumni Dance Diary: Chloe's weekend wrap up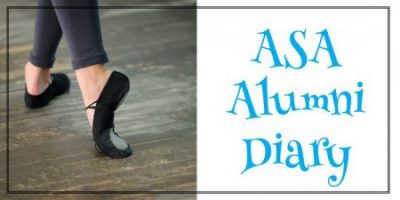 Saturday, October 22, 2016
Today we looked for a NIU sweatshirt again, but still couldn't find one. I'm just going to look at the bookstore this week.

I pretty much avoided my room all day since I'm not getting along with my roommates. At all. However, I had fun doing other things. I went out to lunch with a friend. After, we went to the game. It was actually interesting to watch the game this time since NIU was not doing too well this football season, but we actually won! It was actually fun to watch when we are doing well.

After that, we went to Dunkin' Donuts. 99 cent iced coffee is always a blessing, and it's even more of a blessing as a broke college student.

After that, I went back to my dorm. I reorganized all of my things, did laundry, and started working on all of the assignments I have due this week. I have an exam on Monday for Introduction to Western Music Traditions and have to give a speech in COMS 100.
---
Sunday, October 23, 2016
I intended on getting a lot more homework done last night than I actually did. I ended up watching New Girl while doing my homework which resulted in just watching it until I passed out. I regret it so much.

I struggled writing my speech today. It was hard to condense it to still adequately cover the speech while not exceeding the time limit. I think I rewrote my speech at least five times today.

Then, I had to stop and work on a group project for my theater class.

I finally got a hold of them, but we had to write a rediscovered scene. This was difficult since none of us really understood the original play in the first place.

After that, I walked to Taco Bell to reward myself for finishing my speech. Then I came home and crammed for my music exam.

It's currently 9:45 and I have wasted all day working on homework, yet I'm still not done. College is great!!!

Hopefully I get enough sleep tonight and do well on my speech and exam. Wish me luck…

–  Read Chloe's next entry –

– Start at the beginning of Chloe's college journey –
Save
Save
Save
Save
Save