ASA Alumni Diary Series: Chloe's first day of class!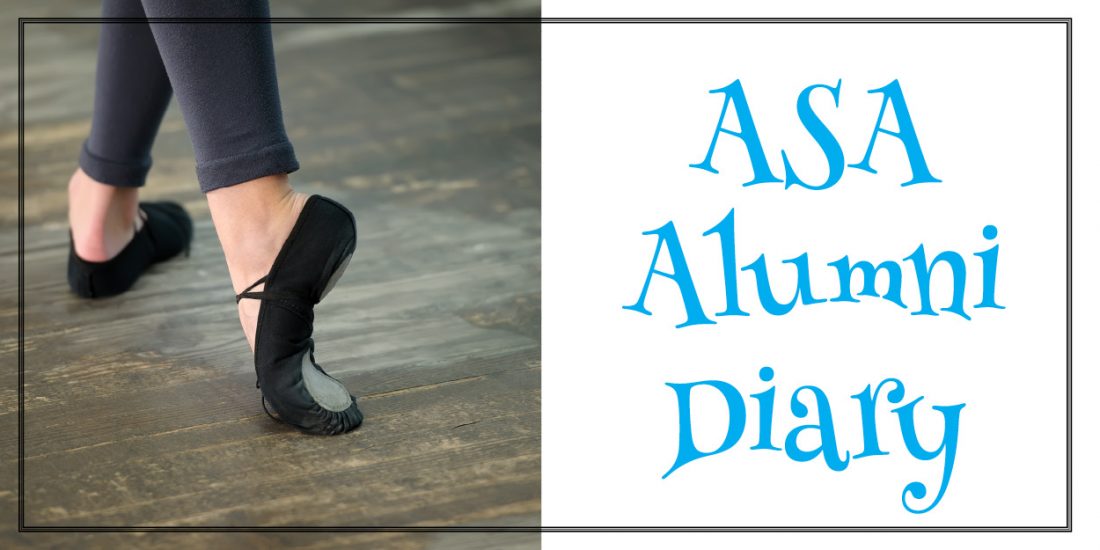 We are proud to travel alongside Chloe, one of our alumni, and see what life is like post ASA in our insightful dance diary series!
---
Week #1
Monday, October 10, 2016
Dear Diary,

My first class started at 10 AM. I had Introduction to Western Music Traditions. However, it is very difficult to stay focused in the class because it is a large lecture hall and our teacher does not make any sense. Luckily, I leave class a few minutes early, so I can make it to ballet on time which is across campus.

We had a lot of difficult combinations in ballet today. There was a lot of weight transfers and changing sides and legs. However, I used the memorization tricks I learned at ASA to help remember the combinations. This consists of looking for patterns and marking the combination a few times before we actually do it. After this, I went to my English 103 class and COMS 100 which were both uneventful.

On my way back to the dorm, I called my doctor's office to make an appointment. I'm used to my mom making all of my appointments and adulting is not fun. However, it was fairly easy to talk to the receptionist at the doctor's office since I had a lot of practice talking to parents while working at the front desk at ASA. Now I'm drinking coffee, attempting to stay awake while studying for my tests and quizzes this week.
– Read Chloe's next diary entry  –
Save
Save
Save
Save
Save
Save
Save
Save
Save
Save
Save
Save
Save
Save