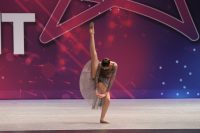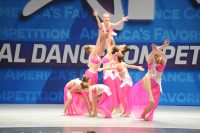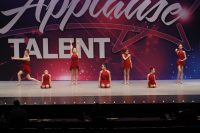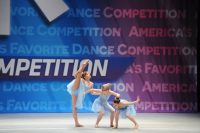 2017-2018 Company & Community Troupe Auditions
Tuesday, June 6th. Ages 7-12 11:00 am, Ages 12+ 12:30 pm.
Interested in joining ASA Company or Community Troupe but cannot attend auditions? Contact us to schedule your private audition today! 
 ASA Company is home to Nationally Award Winning AND National Champion Title winners!
ASA Company is a perfect fit for dancers who want to take their dancing to the next level. With rigorous training and a focus on technical excellence, ASA Company dancers excel to be the best dancer possible. ASA Company emphasizes the development of self-discipline, teamwork, self-esteem, self-respect, healthy lifestyles, and much more. Our Company dancers are the pride and joy of ASA with their respectful, polite, and hard working attitudes.
*NEW: ASA Company has been re-organized to fit every dancers budget and time commitment. ASA Company and ASA Elite Company are available! Please contact the office and RSVP for the informational parent meeting to learn more about these groups.
ASA Dance Company competes in Regional and National competitions around the Midwest. Dancers ages 7 & up are welcome to audition to become part of an ASA Company.
*NEW: ASA Petite Company
Open to ages 4-6, ASA Petite Company offers competition and performance opportunities to our youngest dancers! Petite Company dancers will have the opportunity to build confidence o stage while having the time of their lives! No audition necessary. Petite Company applications are available at the office and are due no later than June 6th.
ASA Community Troupe
ASA Community Troupe is ASA's exclusive performance troupe! Designed to give dancers a peek into life as a more serious dancer, ASA Community Troupe will perform at parades, festivals, sports events, and other community events and will represent A Step Above Dance Academy in the Batavia area. ASA Community Troupe will have weekly technique class and rehearsal requirements. This program is a great start for dancers who may be interested in ASA Company down the road. (Available for dancers age 7 & up.)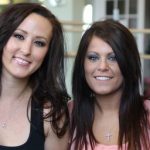 Company Director- Shannon Holst, Assistant Company Director – Jordan King