Saturday, October 29, 2016
I spent a lot of time with my family today. I went to Sonny Acres which is our annual family tradition. After that, we stopped by Rocket Fizz in St. Charles since my family had never been there before. Then, we did some grocery shopping and bought pumpkins to carve.

My aunt and uncle ended up coming over for dinner, so my mom and I spent a lot of time cooking together. It was nice to see everyone and to be home for a little while.
---
Sunday, October 30, 2016
I didn't get to spend much time at home today because I had rehearsal at 1. However, rehearsal wasn't too bad. We had to do barre, so we were warmed up for rehearsal. It was pretty intense since it was Judy, but she played modern music again which made it more enjoyable. After that, we just ran the ballet a few times and went over corrections and spacing.

After rehearsal, I went out for coffee and dinner with a few of the dance girls. Later, I went back to my dorm in hopes of getting ahead on my homework, but it didn't happen. I seriously lacked motivation and just kept getting side tracked.

–  Read Chloe's next entry tomorrow –

– Start at the beginning of Chloe's college journey –
Save
Save
Save
Friday, October 28, 2016
Not a good day. My classes felt like they were pointless to attend. I was also in one of the worst moods I've been in. I had absolutely no motivation.

I caught my roommate talking bad about me again, lol. I talked to my CA about it and he told me to take the weekend and think if I want to switch rooms and I do, but I'll take the weekend like he asked.

I attended a Halloween concert at the NIU Music Building. We are required to listen to a live concert and analyze the music for my Introduction to Western Music Traditions.

After that, I went to a required theater play, so my mom went with me since she was picking me up for the weekend. King Ubu is the worst play I've ever seen. We were falling asleep during the entire play… don't ever go see it.

On the bright side, we stopped at El Sazon on our way home for dinner…
–  Read Chloe's next entry –
– Start at the beginning of Chloe's college journey –
Save
Save
Save
Save
Thursday, October 27, 2016
I could not get out of bed this morning. I was exhausted, but I still had plenty of time to get ready. Since it was chilly this morning I decided to take the bus. I thought it would be warmer and quicker than walking to class. However, I should have just walked. The bus was more crowded than yesterday. The bus driver couldn't drive until everyone was behind the white line, but more people kept getting on the bus which made this more difficult. Since it took longer to cram everyone behind the white line, the bus ride was longer. So I was late to my theater class!

I got off a few stops early or I would've been even later, but it was still a decent walk. I got there at 8:05 and we have an attendance sign in sheet on the door. What I didn't know was that our TA highlights the names of people who haven't signed in by 8:00, so now I have a .2 absence which is so stupid.

It was also one of the most boring classes we've ever had, so I struggled with staying awake.

After class, I went to grab breakfast and work on some homework. I made sure I still had time to stretch though. I'm so glad I did, because ballet went so much better. I was on top of my leg and was able to do all the combinations well and it was just a really good class.

After that, I went to my interview. I had to rush from wearing ballet attire into interview attire. I power walked across campus in my heels and still made it there early. I had to meet with three different ladies, but I felt like I was not prepared for some of the questions they asked me. However, I covered it up pretty well, I think.

Horton was good too. Our teacher was in a bad mood at first, but she cheered up by the end of class. She said "I'm letting you guys go early because that's the best class you've ever had. I don't give compliments, so you know I mean it."

So, that was really nice to hear.

I had a break until rehearsal, so I had to go back to my dorm and have a meeting with my roommate and CA. Basically, he isn't letting me switch rooms, but I think he is finally realizing how psychotic she is…

Rehearsal was rough. Everyone was falling all over the place and the floors were really slippery. We just ran through the entire ballet.

After rehearsal, I went back to my dorm and had an hour to get ready for the Halloween party. I decided to go as Kim Possible since it was already things I had in my closet which was easy.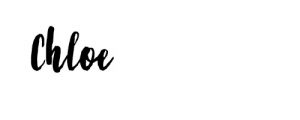 –  Read Chloe's next entry tomorrow-
– Start at the beginning of Chloe's college journey –
Save
Save
Save
Save
Save
Wednesday, October 26, 2016
Note to Self: Invest in rain boots ASAP

It poured all day. I wore a raincoat and had an umbrella, yet I still couldn't stay dry.

I had to present my project in University 101. We each picked a different topic and wrote a newspaper article about it. However, one of the kids in my group never pays attention and picked the same topic as someone else…even though we repeatedly told him what topic he was doing.

I had ten minutes to get to my next class, but my teacher is always late anyway so I stopped at one of the coffee shops on campus and bought a coffee. My music class was uneventful, but I got assigned another group project. I've done more group projects in college than I did in high school…

My ballet class was absolutely horrible. I didn't have time to stretch extensively before class started, and a few minutes into barre, my body was done. My Achilles felt like it was actually tearing and the pain was unbearable. I made it through barre, but that was about it.

My English and COMS class were both uneventful. After class, I decided to take the bus back to my dorm since it was still raining, but everyone else had the same idea.

The bus was packed and the bus drivers here do not drive carefully, so everyone was leaning on each other like dominoes.

When I got back to my dorm, I did a lot of homework and struggled to find a last minute Halloween costume. Luckily, I figured it out and can just use some things in my closet!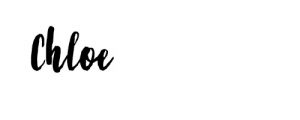 –  Read Chloe's next entry –
– Start at the beginning of Chloe's college journey –
Save
Save
Save
Save
Save
Tuesday, October 25, 2016
Something good actually happened in my theater class today. I got 23.5/22 on my quiz!! After class, I have an hour and forty-five-minute break, so I went in the empty studio and stretched and ate a snack. I'm so glad that I had time to stretch because I felt so much better in ballet. My Achilles did not bother me as much, which actually allowed me to get through the whole class without feeling much discomfort. So that was a nice change.

I also had a really great class. I wish I had that time frame before class to stretch every day because it really made a difference. We did a battement combination with cambrés which made me think of my ballet classes at ASA.

I've been really missing the studio lately, but I like it here too. I'm getting closer with the faculty and other dance majors/minors which is good, but I do miss ASA so much.

I had another break in between ballet and modern, so my friend and I went to go get lunch. Horton was fun, but we did one of the difficult combinations from last week again which was still confusing. It was definitely better than last week, but the different weight transfers and direction changes make it a little more complex to grasp.

After modern, I had a break and went to the bookstore and bought a noodie.

Then, I went back to my dorm to start some homework before rehearsal. We just continued cleaning our dance. Also, the girl who missed two rehearsals is still in the dance. Personally, don't think it is fair considering everyone else is at rehearsal and the understudy had her hopes up that she would be in the show, but I don't know… Other than that, rehearsal was fine especially since we got the earlier rehearsal time again.

After that, I went back to my dorm and finished the rest of my homework.
–  Read Chloe's next entry tomorrow-
– Start at the beginning of Chloe's college journey –
Save
Save
Save
Monday, October 24,2016
Today was a pretty eventful day. I tried to go to bed at a decent time, so I just woke up earlier today to study and practice my speech.

My exam in Introduction to Western Music Traditions wasn't terrible, but I don't think it necessarily went well. I'm hoping to get a B on the exam.

Ballet was a little challenging today, but not impossible. There was just a lot of weird patterns, but I'm pretty good at memorizing combinations after five years of dance so it helps. The only thing I'm not fond of is when we change the pace of the combination. We usually do the combination two times. The first time is slow and then when we repeat it is quicker, but it takes me a second to hear the tempo and adjust it to my dance.

English was fine. We worked on a lab activity to introduce us to our next paper. After that, we got back our grades from Visual Analysis paper and received 150/150!! So, I did fine without my rough draft.

My speech in COMS definitely wasn't my best since I procrastinated so much, but it wasn't terrible!

Then, I went back to my dorm and had a meeting with my CA. We are required to have meetings with him to check in every so often, but I talked about my roommate situation and wanting to switch rooms. So, now I have to have a meeting with her and my CA in attempt to find a solution. However, I don't think it is going to happen since I've been trying to find a solution for FOUR weeks…

On a more positive note, I got a call about a job interview on Thursday. A lot of people applied, so I'm not getting my hopes up, but if it works out that would be great.

I also went to a presentation from Bryan Stevenson, who is the author of one of the books I've been reading in my classes. He was a really good speaker and I actually enjoyed the presentation.

Busy day!

–  Read Chloe's next entry –

– Start at the beginning of Chloe's college journey –
Save
Save
Save
Save
Saturday, October 22, 2016
Today we looked for a NIU sweatshirt again, but still couldn't find one. I'm just going to look at the bookstore this week.

I pretty much avoided my room all day since I'm not getting along with my roommates. At all. However, I had fun doing other things. I went out to lunch with a friend. After, we went to the game. It was actually interesting to watch the game this time since NIU was not doing too well this football season, but we actually won! It was actually fun to watch when we are doing well.

After that, we went to Dunkin' Donuts. 99 cent iced coffee is always a blessing, and it's even more of a blessing as a broke college student.

After that, I went back to my dorm. I reorganized all of my things, did laundry, and started working on all of the assignments I have due this week. I have an exam on Monday for Introduction to Western Music Traditions and have to give a speech in COMS 100.
---
Sunday, October 23, 2016
I intended on getting a lot more homework done last night than I actually did. I ended up watching New Girl while doing my homework which resulted in just watching it until I passed out. I regret it so much.

I struggled writing my speech today. It was hard to condense it to still adequately cover the speech while not exceeding the time limit. I think I rewrote my speech at least five times today.

Then, I had to stop and work on a group project for my theater class.

I finally got a hold of them, but we had to write a rediscovered scene. This was difficult since none of us really understood the original play in the first place.

After that, I walked to Taco Bell to reward myself for finishing my speech. Then I came home and crammed for my music exam.

It's currently 9:45 and I have wasted all day working on homework, yet I'm still not done. College is great!!!

Hopefully I get enough sleep tonight and do well on my speech and exam. Wish me luck…

–  Read Chloe's next entry –

– Start at the beginning of Chloe's college journey –
Save
Save
Save
Save
Save
Friday, October 21, 2016
My academic classes were pretty easy today! Ballet 400 was also much better than last week. We actually knew a few of the combinations for grand allegro this time which made executing it much easier. I wrote down some of the combinations that I struggled with like I used to do with my corrections at ASA. I think writing them down and looking over them actually helped significantly.

After classes were done, my friend's since middle school, Amy and Lauren, came up to visit me. I knew that Amy was coming, but I didn't know that Lauren would be coming with too, so that was a nice surprise. I showed them around campus and we went out to a coffee shop on campus.

After that, I went out to dinner with Josh and we ran a few errands. I wanted to find a NIU quarter zip hoodie to wear to the game tomorrow, but everywhere I went was out of my size. 🙁

–  Read Chloe's next entry –
– Start at the beginning of Chloe's college journey –
Save
Save
Save
Save
Thursday, October 20, 2016
Theater class was weird as usual. Today we were talking about Cunningham and Cage, so he made me and two other dance majors dance in front of the class. We had to come up with six movements and number them while people in our class had numbers in a random order and that is how we had to execute them.

After that, we listened to four minutes and thirty-three seconds of silence.

Why? I don't know either.

I actually had a better day in ballet for once. However, we had to do our petite allegro combination about six times. Someone in our class had an attitude with our instructor which made him upset, so we kept repeating the combinations.

Horton was fun, but there were a lot of direction changes in our combinations which were difficult to remember at first. Luckily, the dance I'm in had an earlier rehearsal tonight. It was at 5:30 instead of 7 or 7:30 like it usually is.

Rehearsal wasn't too bad. We just cleaned the dance and only had rehearsal for fifty minutes instead of the entire hour. One of the dancers did not show up and this is her second absence, so the understudy is stepping in. Our professor was livid and I do not blame her.

After rehearsal, I got dinner with my friend. The cafeteria does different themed dinners every once in a while. Tonight it was ratatouille themed and all the food was great. Then, I went up to my room, showered, and started looking at my classes for next semester and revised my paper for English.

–  Read Chloe's next entry –

– Start at the beginning of Chloe's college journey –
Save
Save
Save
Save
Save
Tuesday, October 18, 2016
Today was not a good day. I have a group project for my theater class that is due in exactly a week. I emailed my group twice to figure out a time to work on the project, but not a single one of them responded. I talked to my teacher in hopes of an alternative way of contacting them, but he advised me to do the project by myself which consists of writing a rediscovered scene from a play and acting it out in front of the class.

Maybe that would be possible if I was a theater major, but I'm not.

Also, my rehearsals and dance classes did not go well either. I was just not mentally or physically prepared for ballet. I've tried all of the tips and tricks I know to make sure I'm on my leg and can remember combinations, but I still felt like I was struggling. The heat was also on which resulted in the studio feeling like 150 degrees.

Modern was slightly better, but it still wasn't my best. Then rehearsal was rough. We have to do a drag pas de bourre sequence four times in a row while switching spots with our partner. It is very fast and in heels. I can't walk in heels, so dancing in them has been a struggle in itself. However, it got slightly better by the end of rehearsal.

College:1, Chloe:0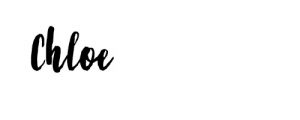 –  Read Chloe's next entry –
– Start at the beginning of Chloe's college journey –
---
Image credit, Jules Fouchy via Creative Commons Zero License
Save
Save
Save
Save