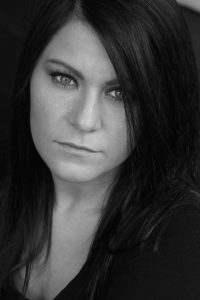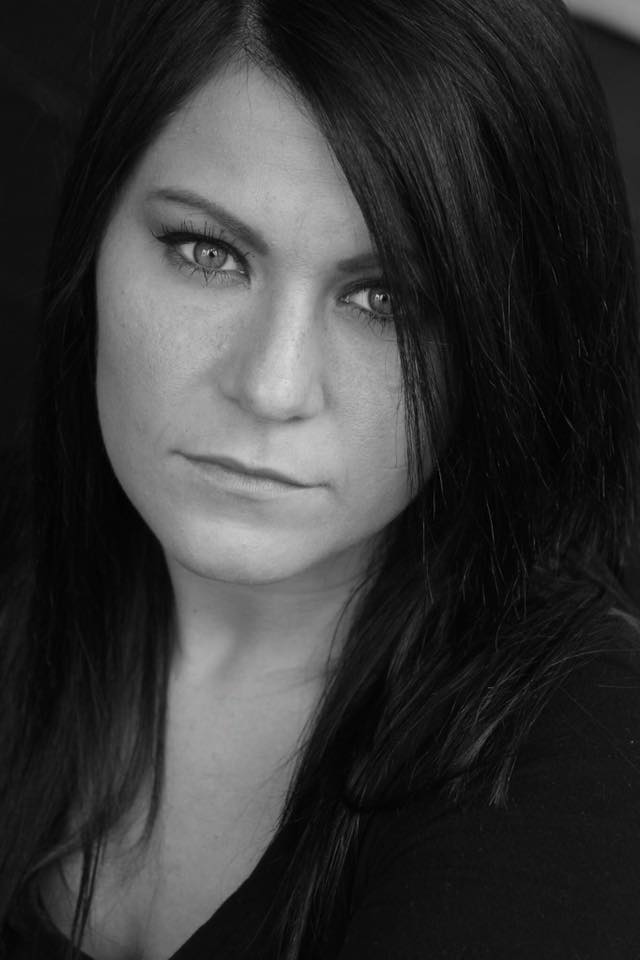 As A Step Above Dance Academy continues to grow, director Shannon Holst is proud to announce Jordan King as the new Assistant Studio Director.
"I am so proud of the strides Jordan has made professionally, and the opportunity for her to step into the assistant director role was an organic decision as a the creative director of ASA," said Shannon.
Dancing since she was 3, Jordan began her dance training in the suburbs of Chicago. Her passion for dance grew over the years, focusing on various genres. Her interest really peaked when she reached the high school level. She took classes, competed at a national level, was captain of her high school dance team and was a part of her high school's performance troupe. Jordan earned numerous first place recognition and National Champion titles over the years. Chosen by the Universal Dance Association, Jordan was an All-Star dancer with opportunities to dance nationwide and internationally, both in Paris and London.
During her brief studies at University of Kentucky, Jordan performed with the University of Kentucky Dance Ensemble. At Northern Illinois University she had the privilege to study under Judith Chitwood, Paula Frasz, Autumn Eckman, Rich Grund, Blair Vaudelle and Brian Carey Chung. Her training focused on Ballet, Jazz, and Modern techniques but Jordan never outgrew her love for Hip Hop and Contemporary. Throughout her college career, she had the honor of performing in pieces choreographed by Kate Hadfield, Autumn Eckman, Jeff Hancock and Wade Schaaf.
Jordan has been choreographing for many years. Most recently, her work has been recognized at a National competition, placing her piece in the top 10 awards. In addition, she has danced and choreographed for three consecutive years with Freespace Dance and has also been teaching dance for the past five years. Jordan hopes to teach her students to find their true passion and challenge them to express themselves to the best of their abilities through the art of dance and performing.
Jordan graduated from Northern Illinois University with a BFA and emphasis on Dance Performance.
"I am blessed for this opportunity that I could have only dreamed of growing up. I have enjoyed working with and getting to know all of the students and families here at ASA, so I couldn't have passed up the chance to grow even more with this studio and everyone affiliated," explains Jordan.

"From dancing with Shannon since we were in high school and now getting to work beside her sharing ideas and learning from her is an honor. ASA has been and will continue to be a huge part of my life and I'm thrilled that I get to put my knowledge and passion to work and make a difference in the lives of our students as they grow not only as dancers, but as young women and men."
Save
Save
Save
Save
Save
Save
Save
Save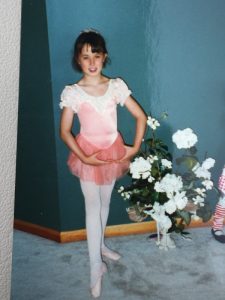 Where do I even begin?
Oh, sweet Shannon. I know at this moment you are not thinking that you will dance professionally or own a dance studio. You don't realize how much dance will teach you about life in general.
But I want you to listen to your teachers.
Shannon, they are teaching you more than just dance steps and how to take care of your body!
I realize you are moody and you want to hang out with your friends, and I know all you want to do is sit on the couch eating pizza every Friday night, but mom and dad won't let you.
And I'm SO glad now that they didn't.
There will be nights when you are cursing the thought of rehearsal and as you peel yourself off the couch know that every moment of this is teaching you about how strong you are and that you can navigate through the tough times in your life.
No matter how lazy or tired you are feeling, these people around you won't let you slack and it's not because they are crabby adults – they CARE about you and see in you the potential of what you can BECOME.
You're not the easiest teenager in the world, you know, and your parents are working just as hard as you are driving and supporting you in this bold adventure. Every time you think "Ugh! All of my friends are hanging out and I'm in ballet class! It's just not fair!" know your parents are equipping you something epic – it's called perseverance.
This staying power is a tool you will need because you are an entrepreneur in the future.
It doesn't matter how sick you are or how tired you are, the world is not going to stop for you. The bills have to be paid, classes have to be taught, the lives of your students still have to be influenced in a positive way – no matter how much you want to check out.
Shan, your teachers are going to tell you to "Do it again!" and again and again and again. This strength they are helping you build, this tenacity, is preparing you for the curveballs that life will throw at you.
And you're going to fail, Shannon. But because of this persistent guidance you're going to get up – and you're going to DO IT AGAIN.
Now let's talk about your body. Mom and dad are right when they won't let you eat McDonald's all the time and instead, they fill the pantry with healthy food. You're going to find it easy to take advantage of the drive-thru once you get that driver's license. There's nothing I can tell you to stop you from downing those fries and Mountain Dews, but now that I know how the food you eat effects your body – I want the best for you – just like mom and dad do.
SLEEP for goodness sake! Don't stay up until 3 am and sleep until noon. You'll miss naps when you are an adult…
I look at my students now and I see you in their eyes. I see you, Shannon, and I wish we could talk for just a few moments to reassure you that all this hard work is not in vain. That your teachers love you and your parents want the best for you so badly that it hurts their hearts.
"Be fearless in the pursuit of what sets your soul on fire."
Live. Love. Dance.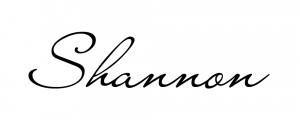 As we gear up for performance and recital season, I remember a simpler time when all I had to focus on was dancing. I got my first real glimpse of studio ownership the more time I spent there and despite the fact that organizing an annual studio showcase seemed like a daunting task, I wanted to do it.
If you are considering being a studio owner and hosting a yearly recital – fantastic! I come to you today to offer practical tips for success in planning and a snippet of the director's prospective. This year-long plan incorporates everything I have learned in school: budget making, problem solving, PR, logistics, time management, resourcefulness, yogic breathing…
1 year out:
– Start looking for venues and book your date. Spring recitals book fast, so don't drag your feet on snagging your preferred date and venue.
– Set a budget, set a budget, set a budget.
6-8 months out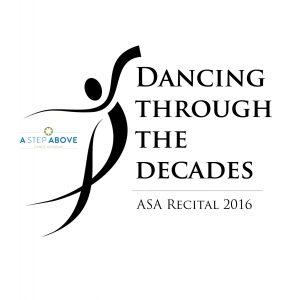 – Research and select your theme.
– Meet with studio teachers to pick music and costumes.
– Confirm ship dates with costume company, make sure costumes stick to your budget.
– Create preliminary packets of recital information and distribute to parents and students.
– Measure all students for costumes. At ASA we do not do costume exchanges, we suggest a seamstress for any alterations.
– Start looking for vendors, flowers, DVD sales, and a videographer.
– Begin music editing.
– Rally top notch parent volunteers.
3-4 months out
– Map out the logistics of the recital. Assign individual dancers to specific dressing rooms, know exactly who will be where, anticipate where teachers will be stationed for dress rehearsal and show day.
– Create show order and programs, thinking about show order and be mindful of quick changes, making sure all kids get breathing time.
– Confirming all the vendors, venue, costumes, etc.
– Review budget.
2-3 months out
– Costumes are in! Ensure all students are picking up their costumes and have tried them on for fit.
– Decide on how you will distribute recital tickets. TutuTix.com is an amazing company that makes ticket sales for performances SO easy!
-Be in contact with your teachers and volunteers. Make sure everyone knows their duties, stations, and are on the same page!
A week before the show
There is so much to do before the week before the show, so keep on with a positive attitude of excitement!
– Print programs in not done ahead of time.
– Encourage staff.
– Confirm with parent volunteers and teachers.
– Make sure you have a large vehicle to get all of your supplies to the venue.
– Box up apparel and items to be sold in the lobby.
-If you take credit cards on site, make sure your terminals are ready to go. If you only take cash, make sure you hit the bank for small bills.
– Field phone calls to personal cell phone.
– Calm staff, parent, and student nerves.
-Sleep when possible.
Tips for new studio owners:
Buy a physical calendar and write all deadlines on the appropriate date a year ahead.
Befriend a veteran studio owner.
Breathe.
Facebook is great for support and resources. Seek out teacher and studio owner pages.
REV UP BRANDS (formally Revolution Dancewear) is based in Niles and has AMAZING costumes.
Remember to HAVE FUN! All this hard work will pay off on opening day!
Live. Love. Dance.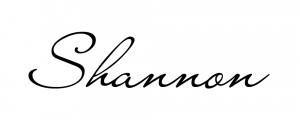 The male dancer. Now when we say "swoonworthy" we are talking about a performer with a strong presence on stage and a knack for rousing a love of the performing arts. These 10 male dancers make their genre of dance seem effortless and easy, immediately making us infatuated with movement.
#1 – Fabrice Calmels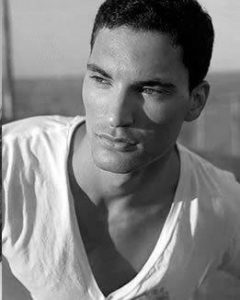 OH. MY. The first man on our list is French-born, Fabrice Calmels. Now an established dancer with the Joffrey Ballet in Chicago, Fabrice's goal is to change how people look at ballet. A towering 6 feet 7 inces, Fabrice is not the typical size for male dancers and admits that his physique is that of a basketball player – but thankfully for performing arts fans, he loves ballet.
#2 – Stephen "Twitch" Boss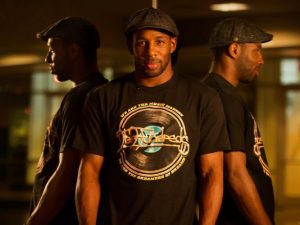 A top 20 performer in the So You Think You Can Dance television series, Stephen "Twitch" Boss is a freestyle hiphop dancer from Alabama. He studied dance in college and despite his busy schedule performing and starring in movies like Magic Mike XXL, Twitch teaches dance all over the world.
#3 – Mikhail Baryshnikov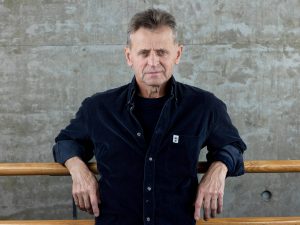 One of the greatest ballet dancers of the 20th century, Mikhail Baryshnikov is a classic, strong, and bold interpreter of dance. With the loss of his mother to suicide when he was 16, Mikhail took to dance. His impressive resume started in Russia where he became a principal dancer, next to the American Ballet Theatre (ABT), and then the New York City Ballet. Dancing well into his 60s, Mikhail has won an Emmy, was nominated for an Academy Award, opened his own arts center, and starred in Sex in the City, with Sarah Jessica Parker.
#4 – Rudolf Nureyev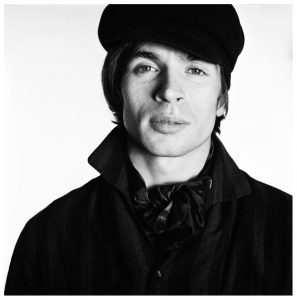 Possessed by performing, critics called Rudolf a "romantic performer" whose charisma with Margot Fonteyn on the stage made audiences swoon. Nearly half her age, Rudolf's movement with Margot defined his thoughts on ballet by embodying a display of intense purity and expression of the body and mind.
#5 – Gene Kelly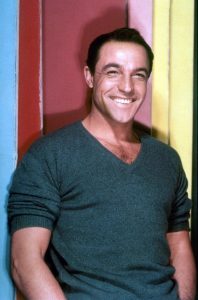 Forever changing the image of the male dancer with his athletic approach to dancing, Gene Kelly was a well rounded performer, choreographer, actor, singer, and director. The king of on screen musicals, Gene starred in classics like Singing in the Rain and An American in Paris, creating everyday life as the backdrop of dance.
#6 – Alvin Ailey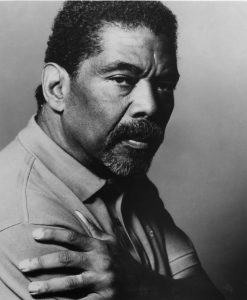 A crucial part of modern dance in the United States, choreographer Alvin Ailey started his own dance company after seeing the Ballet Russe de Monte Carlo perform. Alvin's company, the Alvin Ailey American Dance Theater travels all over the world, passionately exposing audiences to modern dance.
#7 – Patrick Swayze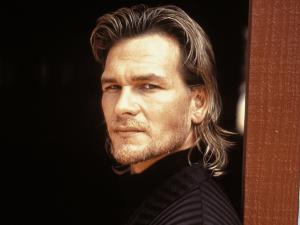 Well-known for his movie roles in films like The Outsiders, Dirty Dancing, and Ghost, Patrick Swayze's performance beginnings started with ballet. His mother, the director of the Houston Jazz Ballet Company, introduced Patrick to the arts. Armed with a background in gymnastics and football, Patrick wooed audiences for years with his oh-so muscular build and easy on the eyes movement.
#8 – Channing Tatum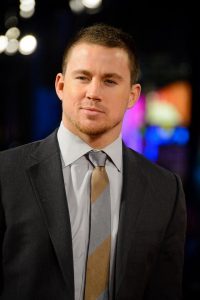 Stealing the silver screen with his hunky model-esque side grin, Channing Tatum has frequently been seen performing in hits like Step Up and Magic Mike.
#9 – Fred Astaire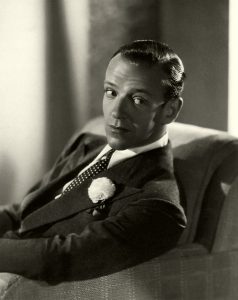 A tap legend, Fred Astaire made dance look effortless and downright classy. And partnered with the likes of female performers like Ginger Rogers, Fred roused female excitement all over the globe. Fred was also a perfectionist, demanding nothing but the best from himself and his partners.
#10 – Herman Cornejo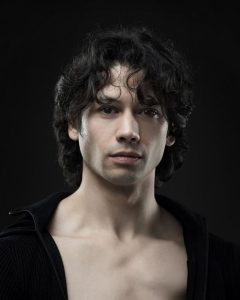 Mixed into our list of classic and groundbreaking performers is Herman Cornejo. An native of Argentina, Herman's portfolio with the American Ballet Theatre is downright stunning. His goal as a dancer is to give everyone in the audience an amazing experience – and does he ever … His jumps are enough to make anyone squeal.
Live. Love. Dance.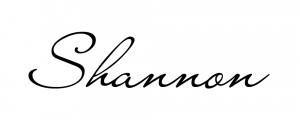 Image Credits:
1. Found on Indianapolis City Ballet, 2. USA Today, 3. Citizens of Humanity, 4. Biography.com, 5. Getty Images, 6. Image Arcade, 7. Fan Pop, 8. imdb.com, 9. Found via Pinterest (source unknown), 10. gramilano.com
The step from soft shoes to pointe is a leap from already dedicated ballerina to intense artistic training. Pointe is certainly not a natural way for the body to function. We were not designed to walk, run, and leap while balancing on a tiny cardboard box. Despite the fact that you (or your child) is overly eager to make the move, physiologically going into pointe shoes puts a lot of pressure on the entire anatomy. If you're not prepared technically, that pressure will certainly be amplified in a negative way.
My first moment in pointe shoes was exhilarating – but S.L.O.W. I thought I would be in my shoes and at the barre from day 1 practicing the advanced steps that I was doing in my soft shoes. Instead I spent hours doing the simple exercises I mastered in my basic ballet classes all in preparation of pulling up into the proper pointe position and building the strength to stay there. Even though, I was hooked.
Generally students move up to their pointe shoes in the summer or winter, but keep in mind that seasoned teachers have consistently been watching their students at each practice preparing you to move up.
Here are some ways for dancers (and parents) to prepare for going en pointe:
The age debate
Growth plates generally close around 12-years of age. Therefore most dancers will go en pointe around 12-years-old. In a rare occasion if the student is younger than 12, a reputable studio might require a note from a pediatrician stating her body is ready for pointe. Master choreographer George Balanchine stated beautifully, "There is no reason to get a young dancer up on full pointe if she cannot do anything when she gets there!"
A foundation of excellent training
I prefer that dancers have spent 5- 7 years in serious ballet training and are currently practicing at least 2 times a week or more. (In some training areas, 6 days a week is considered rigorous.) Our teachers must see solid strength and balance in regular ballet classes in addition to fine tuned articulation of the foot.
The International Association for Dance Medicine & Science (IADMS) released a statement in 2009 dancers should be at least in their 4th year of training in a program specifically designed for professional dancers. This training is to ensure each dancer has developed the appropriate strength, range of motion, alignment, balance, and control necessary to safely dance in pointe shoes.
Mental and Physical Attitude
Some dancers think if they are the "best" in their class they should move into pointe shoes, but that is simply not the case. In addition to mastering skills and techniques, students must show us they are giving 110 % – even on easy combinations.
Both a positive mental and physical attitude, consistency in class attendance, play a crucial role in addition to how a student is performing.
The dangers of going en pointe too early
The bottom line is injury. Strength, stamina, coordination – if even one of those is lacking, a dancer is at risk of serious injury that could last a lifetime. There are a lot of naysayers out there protesting that performing in pointe shoes poses too many risks for long-term damage, however, participating in any physically challenging sport (football, soccer, basketball, rugby) puts you at risk for concussions, torn muscles, fractures, and bone/joint dislocation.
Dos and donts for parents and students hoping to go en pointe:
DON'T ask your child's teacher if she is ready to lace up her pointe shoes. That simple question is really hinting that the teacher is not paying attention to the development of the dancer.

DO watch Youtube videos of professionals that you admire. Watch how they articulate through feet and posture. American Ballet Theater and Misty Copeland are two great examples to study.

DO get a TheraBand and practice ankle strengthening exercises.

DON'T ask your teacher what you could do better in practice to go en pointe. You should know because we are giving you corrections to work on every day.

DO talk to in-studio mentors.

DO research the cost of pointe shoes.

DON'T practice on your pointe shoes at home.
Live. Love. Dance.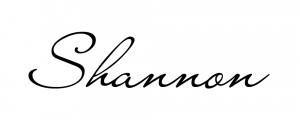 Image credit, Patricia Niven, photographer
Once I saw Patrick Swayze lift Baby in 'Dirty Dancing' and Audrey Hepburn brave the dance floor with legendary tapper Fred Astaire in 'Funny Face' it was pretty easy to visualize these actors as former dancers. But can you picture an NFL defensive tackle or an indestructible cyborg practicing pirouettes? Here are 7 celebrities you never knew were dancers:
 1. Christopher Walken, actor
A musical theater dancer, Christopher Walken trained a the Washington Dance Studio and later in his acting career, choreographed and performed in Fat Boy Slim's music video 'Weapon of Choice'.
2. Zoe Saldana, actress
Mastering ballet, jazz, and Latin dance at ECOS Espacio de Danza Dance Academy in the Dominican Republic, Zoe Saldana took her background in the performing arts and won her first role in the feature film, 'Center Stage'.
3. Steve McLendon, defensive tackle of the Pittsburgh Steelers
Looking for some "easy" credit hours during his last year at Troy University, NFL powerhouse, Steve McLendon admits ballet is harder than anything he's ever done. Ballet strengthened his body so much that he continues to train in the classic art to this day.
4. Tara Stiles, yogini
Before she started rocking the "Om" out of the yoga community, Tara Stiles (a native of Morris, Illinois) trained as a ballerina from an early age and then moved to Chicago to pursue dance. Her ballet instructor introduced her to yoga and very quickly Tara embraced the yogic lifestyle.
5. Zhang Ziyi, actress
A vision of elegance in martial arts films like 'Crouching Tiger, Hidden Dragon' and 'House of Flying Dragons', sword-swinging Zhang Ziyi used to kick butt on the stage as a folk dancer. Trained at Beijing Dance Academy, Zhang won a national youth dance championship at the age of fifteen. She got the acting bug soon after and left the dance scene.
6. Alexander Godunov, actor (aka – the blond German bad guy from 'Die Hard')
Trained at the legendary Bolshoi Ballet, Alexander Godunov defected to the United States in 1979 and joined the American Ballet Theatre where he performed until 1982. Alexander went on to pursue an acting career and starred in 'Witness' with Harrison Ford and then Hans Gruber's henchman out to kill Bruce Willis in 'Die Hard'.
7. Arnold Schwarzenegger, actor and politician
The former bodybuilder took ballet lessons during his time pumping iron in the 70s. While it's not too farfetched imagining this muscular man as a relentless killing machine in 'The Terminator', I do have to admit it's a stretch to visualize him perfecting his plié…
Live. Love. Dance.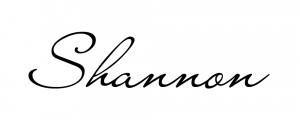 Save
I got an email the other day notifying me of master class in the Chicagoland area with a popular dance reality television star. The teacher is 12-years-old. Now, don't get me wrong, these girls are amazing dancers and I have absolutely no doubt in their ability to perform; however, I am very uneasy putting my students in the hands of an inexperienced teacher.
I started my studio with a mission to not only provide my students with high-caliber dance training, but equally as important – a reputation for employing teachers who bring years of training, shadowing, and performing, which only benefits a young dancer.
What to look for in a studio
Go right in the front door – the studio website. We live in an age where communication via the internet is the first peek into a business. Look for an organized site that has detailed information about classes and extensive bios for faculty.
Check out the faculty
Quality teachers will have a bio that details a history of training, performing, and teaching. Make sure that you see a well-rounded team of teachers who compliment each other's strengths. Does the studio faculty have childhood training? A must. Advanced degree training? If the teacher didn't go to school for a dance-specific teaching degree, that's okay, but make sure there is a meaty list of recent performance accomplishments.
And don't forget about the people that work the front desk! Any communication with students and parents should be handled by a competent staff member currently immersed in the dance scene so he/she can make appropriate suggestions about anything and everything dance related. But don't worry if the person answering the phone doesn't know everything. Oftentimes the front desk employees are students themselves, still learning the ins and outs. If they don't know the answer you should expect that they find out the answer to your question and promptly get back to you.
The age debate
Personally, I do not think anyone younger than an individual entering college should be teaching dancers. A learning process in itself, teaching takes years to master which includes how to control a group and creating an environment that is fun yet educational. Beyond making dance an enjoyable place to be is safety. Dance teachers spend an immeasurable amount of time shadowing other teachers in addition to fine-tuning their own training. In depth anatomy and kinesiology classes educate the dancer beyond the surface level of dance.
The bottom line is safety. The instructor is responsible for providing guidance for everything – from the proper approach to stretching to having a foundation of proper technique to make appropriate corrections. Landing a jump, for example, is taught at the basic level of dance…
You get what you pay for
Let's just talk about it – cost. Good dance teachers who have a solid training both in performance and teaching, cost a lot of money for studios to hire. But they have earned their time. The combination of providing students with teachers who provide a safe and knowledgeable environment of dance and the honest fact that studio owners have to cover basic studio costs means high quality studios charge more.
"Dance teachers are no different from any other business," says Mike Campbell, director of North Florida outreach at The Jim Moran Institute for Global Entrepreneurship. "They're providing a service."
An interesting article by Rachel Rizzuto on Dance Teacher Magazine's website hits the topic of cost right on the head:
"Building in a profit margin is, in fact, what defines you as a business and not a charity."
Plus, advanced faculty could be compensated $25 – $50 an hour or more – but they've earned it. Any profession that requires extensive training also deserves a comparable wage for their experience. We typically don't question the cost of physical therapists or doctors or teachers with advanced training…
Shadowing for younger students rather than employing them as faculty
Teachers never stop learning and I absolutely love working with my older students by offering assistant teaching opportunities. These girls are still not technically "teaching" but learning by immersion. I use the assistant teachers in class for demonstration and show them how to keep a class disciplined and structured from the teacher's point of view. This time spent shadowing is for soaking up corrections. I also make sure my assistants learn from each of our faculty as the best teachers take something from each faculty they interact with.
As parents entrust me with their children, I want them to feel confident that I have purposefully selected faculty that intimately know the human body and will mold their dancers from our Tip Toe Discovery class and beyond with proper correction so when she is performing and competing, the dancer will not only bring the joy of her talent to the stage but she will safely dance with a foundation of proper technique.
Live. Love. Dance.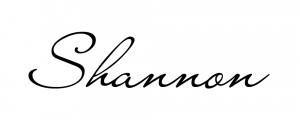 Transitioning from studio life as an extracurricular activity in high school to making dance your soul purpose in college means more than just a change of surroundings. Dance as an activity means hard work, yes, but majoring in the arts means performing to earn a grade that can make or break your academic standing.
I never set out to be a studio owner, in fact once I finished school, my heart was set on moving to New York to perform and then serve on the administrative side of dance once I was finished with the stage. I attended the University of Iowa and majored in dance, minored in Spanish, and (urged by the wisdom of my mother) obtained a Certificate in Performing Arts Entrepreneurship.
Most people that choose to major in dance typically get another degree simultaneously. Once you finish your general education requirements, your work load is less about homework and more about time commitment and sheer exhaustion. If you are starting college in the fall and declaring dance as your major, here are a couple of tips before you step into the classroom.
1. Double Major
Yes, this means double and sometimes triple the amount of work, but many universities that offer dance as a major also offer degrees like dance education, therapy, choreography, and business entrepreneurship.
2. Be Mindful of Dress Code
I transitioned from a studio that had a strict dress code to an environment that encouraged students to express themselves in whatever dancewear we preferred. Be flexible if you are given the option, get out of your comfort zone and slip into another form of displaying your art.
3. Take Care of Yourself
Sleep as much as you can. Give yourself a deadline of when to put down homework and go to sleep.
Hydrate. You will be performing a minimum of 4-6 hours of dance a day. H2O should be considered an accessory.
Find other outlets in college that help you relax and escape like reading, joining art clubs, and attending student activities. Finding an alternative to dance was really hard for me because I used dance to decompress.
Go to performances that you are not cast in and enjoy the show!
4. Take naysayers with a grain of salt.
"Oh, you're a dance major? That's nice. What are you going to do with that degree?" Your first impulse is to shake your head and ignore people who practically joke about your major. For me, I thought I would perform forever so I would reply with a bold, "dance" as a response.
If you are not sure what area of dance in which you want to focus, that is a very difficult question to answer. I encourage students to attend an accredited school that requires taking subjects like acting, stage tech, costuming, music for dance, and sociology. Even if you are unsure, those additional classes will help you fine-tune your interests to decide which route to take.
5. Think of this time as an educational, emotional, and physical journey.
Knowledge is offered up to you on a silver platter as a college student, but for dance majors, the bond formed between fellow students and professors is on another level. This personal journey is entwined with a physical and emotional element as students are constantly in each others space, touching and sweating all over each other for hours on end. For most accredited programs, the first step of this journey is auditions where you meet and click with the people you will spend most of your time with.
6. Make sure you don't blow off your academic classes.
I know dance is oozing from your pores and pumps through your veins like a life-blood, but do not ditch your academic classes! Go to the library with people who are not dancers to study and remember, if you don't pass your classes you don't dance.
7. Look for ways to explore all areas of dance.
There was a beautiful fusion between the performing arts and business program at University of Iowa when I attended. Woven into a regular business curriculum was a program of professional guidance for people in the arts. The professors were actors, musicians, dancers, writers, accountants, and people working in the performing arts world. I use everything I learned during that program everyday at A Step Above as a studio owner.
I owe so much to my professors and the close nit group I formed in college. So much more than mastering dance and taking gen eds, the academic journey of a dance major is an amazing networking opportunity combined with a daily expression of performance art.
Live. Love. Dance.