The Benefits of Adult Dance Classes Batavia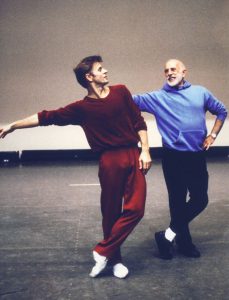 Dancing provides a variety of health benefits and can be a great way to stay fit and disciplined. Add to that, dancing has a wide range of mental benefits as well. Taking an adult dance class is a great way to stay young. It helps increase your lung capacity and is a tremendous benefit to your heart and cardiovascular system. Some of the many benefits of adult dance classes Batavia has to offer include:
Increased muscular strength, endurance and motor fitness
Improved muscle tone
Burning calories quickly. Dancing burns approximately 5 to 10 calories a minute depending on the intensity
Improved Memory! Dancing is a great mental exercise as well. It helps improve memory and increasing your mental exercises helps keep your mind young and sharp
Dancing is great for weight management
Stronger bones, which in turn help reduce the risk of osteoporosis. Dancing also helps lubricate your joints which helps prevent arthritis
Better coordination and balance. Dancing requires that you are able to balance yourself in numerous positions. This helps strengthen your stabilizer muscles, it helps protect your core, and this makes you less prone to injury
Improved social skills and an elevated mood. Dancing raises your endorphin levels, which helps reduce stress and depression. Adult dance classes also create a social life for you by affording you the opportunity to make new friends
Of course, you want to make contact with your doctor before engaging in any vigorous physical activities, but our adult dance classes in Batavia offer something for everyone at any level of experience and at varying levels of difficulty and intensity.
Contact Us to Learn More About our Adult Dance Classes Batavia
The benefits of dancing are numerous and outside of the benefits, dancing is a great way to have fun while improving your health and possibly making new friends while doing so. For more information on our adult dance classes, call us today at 630-326-9600!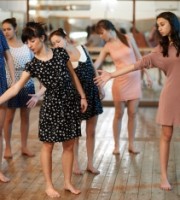 Contemporary Dance Classes Help Develop Creative Thinking
Because contemporary dance is focused on spontaneity and self-expression, as opposed to choreography and rigid technique, students in contemporary dance classes tend to develop better self-awareness, both physical and emotional, along with the fitness and flexibility that all dance classes offer. It's an important addition to a well-rounded dancer's repertoire for many reasons, and it actually helps build creativity and thought processes that will offer countless advantages and benefits throughout the student's life today and in the future.
Creative Thinking – The impact that artistic training in general, and contemporary dance training specifically, can have on a student's life is often grossly underestimated. Whether your student plans to become a professional dancer, an attorney, a teacher, or a mechanical engineer, they'll have a distinct advantage over competitors. In study after study, employers list creative thinking as one of the employability skills they want most, and the total of a candidate's employability skill set weighs as heavily in their hiring decisions as job-specific skills, training, and experience.
Stress Reduction – Contemporary dance classes contribute to healthier kids today and better balanced adults in the future by teaching students to access their emotions and translate them to physical motion. Both physical exercise and introspection help to alleviate stress, and even on days when students come to class feeling the weight of the world on their shoulders, they'll leave class in a more positive mood, less prone to anxiety and depression. It's almost impossible to stay stressed when you're surrounded by so much positivity, and sweating out the worries of the day! The endorphins produced as a result of a dance class will last for as much as 24 hours, giving the student a sense of peace, well-being, and optimism. A steady schedule of contemporary dance classes will create an upward spiral of relaxation and positivity.
Self-Expression – Not only does contemporary dance training teach students how to access their emotions and give them the physical conditioning and training to express them, but it also gives them a sense of empowerment. Creatively rendering emotion and thought into physical movement gives students a kind of unique "voice" with which to express themselves, so they can find ways to express themselves, even when words aren't sufficient. This can be especially helpful for shy students or students with learning disabilities, and builds confidence in students who might otherwise feel invisible and unheard. Contemporary dance is a highly flexible form that lends itself beautifully to allowing students to experience and express their thoughts and feelings in a way that uniquely represents their individuality, and, moreover, it teaches them to value and honor those parts of themselves instead of trying to hide or suppress them.
Contemporary Dance Classes For Healthier Todays And More Successful Tomorrows
Students who study contemporary dance develop physical skills and training habits that can help them maintain better health throughout their lives. They also gain poise, confidence, emotional stability, and creative thinking skills that will help them throughout their academic and professional careers. Contemporary dance training is as smart an investment in your kids' futures as a good academic education.