Which Dance Class Is Right For Me
Which Dance Class is Right for Me?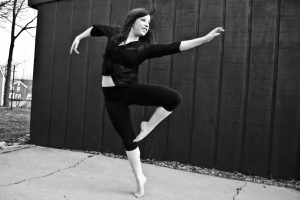 So, you've done your research and you finally found the perfect dance studio for you. The instructors are experienced and well versed in many styles of dance. The studio has a great reputation and offers classes for each style of dance for all ages. Everything is perfect, right? Now you find yourself asking, which dance class do I want to take? This, of course can be a complicated question to answer and you surely don't want to rely on an online quiz to determine the answer. Here at A Step Above Dance Academy, we offer a variety of classes for a variety of dance styles for you to choose from.
Dance Class
Ballet – Ballet is the classical foundation that is the most important component for any study of dance in order to gain proficiency in dance. Our ballet classes are broken down into 20 minutes of ballet and 20 minutes of tap. Ballet is a great starting point to establish good fundamentals and also offers the opportunity to experience another style of dance.
Jazz – Jazz dances is classified yet shared by a broad range of dance styles. Its foundation stems from ballet techniques and is influenced by the music itself. Our jazz classes are upbeat and energetic. They also incorporate a variety of other dance styles as well, offering yet another chance to experience different dance styles.
Contemporary – Contemporary dance is a concert styled dance that employs compositional philosophy and not choreography. Contemporary combines ballet with modern techniques to create unique movements and dances.
Hip Hop – Hip Hop classes include almost all styles of Hip Hop dancing, including popping, locking, breakdancing and more. Hip Hop dances are typically choreographed and this class covers more than just dancing.
Tap – Tap dance is a form of dance that is characterized and identified by using ones shoes in conjunction with the floor to create a percussive sound. Our tap classes are fun and energetic and can be musical theatre based or improvisational.
Acro – Acro Dance is gaining popularity among the dance community. It combines classical dancing techniques with acrobatic elements. In this class, you will learn tumbling skills and passes. Acro is great in combination with other dance classes as it helps you gain strength, flexibility and agility.
Tip Toe Discovery – This class is designed for 2 to 4 year olds. It is a great introduction into the world of dance and the students begin to learn the basics of movement while building their coordination, memory and listening skills. This class is ballet based.
How Do I Decide
With so many classes available, choosing just one may be difficult. However, our classes incorporate multiple styles to give you a chance to experience that different style. Deciding is ultimately up to you, but take into consideration your dancing experience, your abilities and what each class demands from you physically before deciding. For more information on our dance classes, Contact Us today.