As we gear up for performance and recital season, I remember a simpler time when all I had to focus on was dancing. I got my first real glimpse of studio ownership the more time I spent there and despite the fact that organizing an annual studio showcase seemed like a daunting task, I wanted to do it.
If you are considering being a studio owner and hosting a yearly recital – fantastic! I come to you today to offer practical tips for success in planning and a snippet of the director's prospective. This year-long plan incorporates everything I have learned in school: budget making, problem solving, PR, logistics, time management, resourcefulness, yogic breathing…
1 year out:
– Start looking for venues and book your date. Spring recitals book fast, so don't drag your feet on snagging your preferred date and venue.
– Set a budget, set a budget, set a budget.
6-8 months out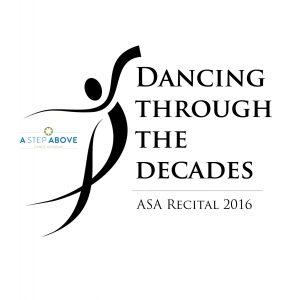 – Research and select your theme.
– Meet with studio teachers to pick music and costumes.
– Confirm ship dates with costume company, make sure costumes stick to your budget.
– Create preliminary packets of recital information and distribute to parents and students.
– Measure all students for costumes. At ASA we do not do costume exchanges, we suggest a seamstress for any alterations.
– Start looking for vendors, flowers, DVD sales, and a videographer.
– Begin music editing.
– Rally top notch parent volunteers.
3-4 months out
– Map out the logistics of the recital. Assign individual dancers to specific dressing rooms, know exactly who will be where, anticipate where teachers will be stationed for dress rehearsal and show day.
– Create show order and programs, thinking about show order and be mindful of quick changes, making sure all kids get breathing time.
– Confirming all the vendors, venue, costumes, etc.
– Review budget.
2-3 months out
– Costumes are in! Ensure all students are picking up their costumes and have tried them on for fit.
– Decide on how you will distribute recital tickets. TutuTix.com is an amazing company that makes ticket sales for performances SO easy!
-Be in contact with your teachers and volunteers. Make sure everyone knows their duties, stations, and are on the same page!
A week before the show
There is so much to do before the week before the show, so keep on with a positive attitude of excitement!
– Print programs in not done ahead of time.
– Encourage staff.
– Confirm with parent volunteers and teachers.
– Make sure you have a large vehicle to get all of your supplies to the venue.
– Box up apparel and items to be sold in the lobby.
-If you take credit cards on site, make sure your terminals are ready to go. If you only take cash, make sure you hit the bank for small bills.
– Field phone calls to personal cell phone.
– Calm staff, parent, and student nerves.
-Sleep when possible.
Tips for new studio owners:
Buy a physical calendar and write all deadlines on the appropriate date a year ahead.
Befriend a veteran studio owner.
Breathe.
Facebook is great for support and resources. Seek out teacher and studio owner pages.
REV UP BRANDS (formally Revolution Dancewear) is based in Niles and has AMAZING costumes.
Remember to HAVE FUN! All this hard work will pay off on opening day!
Live. Love. Dance.