Student of the Month: Caitlin Callahan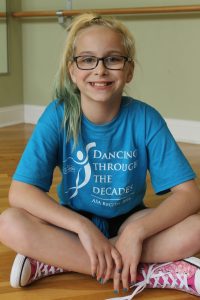 Caitlin Callahan has been at ASA since the summer of 2012, when she took her first Jazz class with us. Since the moment Caitlin has stepped into class with us, she has been a very special student! Caitlin comes to every class with a smile, positive attitude, and a thirst to improve. She isn't afraid to try new things and will jump into any new class ASA has to offer. We've had the pleasure of watching Caitlin grow into a lovely dancer and look forward to seeing her continue to dance!
Congratulations, Caitlin!
---
Each month the ASA faculty selects one student who stands out both on and off the dance floor. This individual will exude all that ASA embodies:
– a well-rounded young lady/gentleman 
– an individual who displays kindness to others
– an enthusiastic character
– respect for faculty and fellow classmates
– creativity in dance
– an admiration for the arts