Student of the Month: Camila Hoang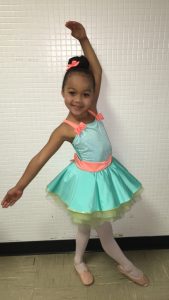 Camila comes to class every week with a huge smile on her face! She even came to dance through two broken ankles. Camila is respectful, hard working, and a very sweet young girl. She has recently been moved up into more advanced classes and we are so excited to watch her progress even more! Continue the wonderful work, Mila!
Congratulations, Camila!
---
Each month the ASA faculty selects one student who stands out both on and off the dance floor. This individual will exude all that ASA embodies:
– a well-rounded young lady/gentleman 
– an individual who displays kindness to others
– an enthusiastic character
– respect for faculty and fellow classmates
– creativity in dance
– an admiration for the arts
Save
Save
Save
Save