November Student of the Month: MacKenzie Matysik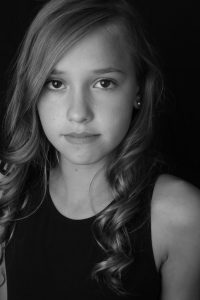 A great example of a dancer who is committed and consistently shows signs of improvement, MacKenzie Matysik is the November student of the month at ASA. MacKenzie's teachers say she has been dedicated ever since she has stepped onto the dance floor and always comes to class with a great attitude.
CONGRATULATIONS, MACKENZIE!
---
Each month the ASA faculty selects one student who stands out both on and off the dance floor. This individual will exude all that ASA embodies:
– a well-rounded young lady/gentleman 
– an individual who displays kindness to others
– an enthusiastic character
– respect for faculty and fellow classmates
– creativity in dance
– an admiration for the arts