All dance teachers experience the occasional eye roll when it comes to enforcing dress requirements in class, but as an art form, dance warrants a level of respect from students. Each genre of dance has their own "uniform" so to speak, with some being more direct in expectations like traditional Ballet, while other forms leave room for artistic expression and interpretation like Hip-Hop.
Beyond stepping into your dance form's costume, dance etiquette in regards to clothing focuses on safety and allows each teacher to initiate proper training. Like any other activity, the gear always seems expensive, but today I will not only give you a peek into why dress requirements in dance are so important, but where you can get reasonably priced dancewear.
Hair
Some teachers live in perfectly executed ballet buns, but some enjoy different styles for different days. So, it's not always ok to mimic how your teacher styles his/her hair. Follow the studio guidelines for your specific class and when in doubt, put your hair in a bun. Let's examine suggestions for length: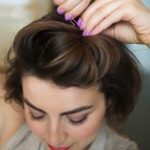 Short hair: Minimal tresses are sometimes tricky. Cosmopolitan has some genius ideas for styling short hair, one of which I like to refer to as the "pouf". Make sure your hair is pulled away from your face by pinning your bangs back in a mini pompadour, braiding the sides, or if you can, securing your hair into a ponytail or half pony. Got short curly hair? There's a fantastic YouTube tutorial for reining in those gorgeous curls into a bun.
Medium/Long hair: Get your hair in a bun! Hair nets and bobby pins are a necessary staple for dancers – use them! If you want to express yourself rather than sticking to a stiff ballet bun, master the braid or try a French twist with a rhinestone barrette secured to the side of your style. Want a foolproof and perfectly coiffed bun? Go for a bun form (available in the ASA Boutique!).
Clothing
Bottom line – follow the studio guidelines. If your preferred place of dance requires specific colors and styles, you are limited in what you can wear, but if you are allowed to explore options, fantastic! Have fun with your attire, express yourself, and get into character for each class – that 's what dance is all about.
Cost – Dancewear can get pricey but if you know where to look, adding to your wardrobe doesn't have to break the bank. Tights are typically not expensive, so stock up and buy in bulk – you'll need lots of tights during your dance career. Hit Goodwill periodically and ask your dance studio where you can buy reasonably priced dancewear. If our students can't find what they need at the ASA Boutique, we refer them to Discount Dance Supply. Got an older cousin or friend who is a dancer? Snag those hand-me-downs!
But don't go crazy out of the gate! Beginner students typically need one leo and intermediates need two. Advanced students who are dancing daily for hours at a time (like college students) need a whole drawer of dancewear.
Shoes
Unless you are in modern or contemporary classes and it's in the studio guidelines that you can be barefoot – you should have shoes on. Even if your teacher is barefoot. While some choreography is set in socks, jazz, tap, ballet, lyrical, contemporary, and pointe – all of these genres have specific styles of shoes.
Questioning the longevity of your shoes? Pitch them when holes start to appear, or if you are a young dancer, when you transition into an intermediate class (from full sole shoes to split sole shoes). Jazz and tap shoe are quite resilient. Follow the rule of stepping up into the next level of class or until you grow out of them.
A dancer can never have enough ballet shoes. At my high point of dance I had 5 jazz shoes, 2 pair of tap, 11 pair of contemporary shoes, 14 pointe shoes, and 15 pairs of ballet shoes. In college I also had 3 pairs of character shoes and one pair of ballroom… That's a lot of shoes!
Accessories
Accessories for dance are the similar to the accessories we wear in everyday life. Picking a fun skirt to pair with a basic leo or adding a flower to your hair is another way to express yourself. Truth be told, teachers sometimes use accessories to help students with technique and posture. Ballet belts and skirts, for example, give instructors body lines to follow while teaching. For younger students, a flower placed in the hair helps them stand a little taller and builds confidence.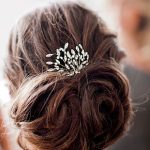 Warm up gear can include leg warmers and dance sweaters, but be advised you will need to remove these accessories after barre work.
If you are fortunate enough to be in hip hop, the sky's the limit in regards to accessorizing! Hats, baggy clothes and pants, and cool sparkly sneakers help you get into character for your piece.
The practice of any form of art gives you the opportunity to express yourself both internally and externally by the way you dress. Teachers do not want to smother this expression yet each studio has their own reasons for the dress code they implement. At the end of the day, it's best to review your studio guidelines when it comes to requirements and then find little ways to bring your signature look to life via accessories and fun hair styles!
Live. Love. Dance.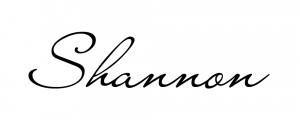 Image credit: