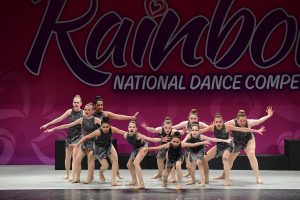 ASA Company
ASA Company is home to Nationally award winning and National Champion Title Winners! ASA Company is the perfect fit for dancers who want to take their training to the next level. Designed around a rigorous training curriculum with a focus on technical excellence, Company dancers excel on and off the stage.  ASA Company competes in regional and national competitions, performs in community events, and participates in conventions around the area. These dancers are given the opportunity to work with award winning choreographers and expand their knowledge of the arts. ASA Company emphasizes the development of self-discipline, teamwork, self-esteem, self-respect, healthy lifestyles, and much more. *Dancers are accepted by audition only.  Auditions held annually during the summer.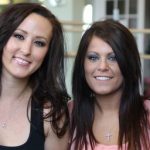 Company Director- Shannon Holst, Assistant Company Director – Jordan King
Company Auditions for the 2019-20 season will be held on June 3 & 4. Contact us with inquiries or to schedule a private audition. 
June 3rd –
Ballet Ensemble 4:00-5:00 (all ages, 9+. Intermediate/Advanced dancers)
Company 5:00 – 8:00 (ages 12+) Audition in Jazz, Contemporary & Hip Hop
June 4th –
Company 4:00 – 7:00 (ages 8-11) Audition in Jazz, Contemporary & Hip Hop
Petite Company Auditions 4:00-5:00 (ages 5-7) Audition in Jazz
Please arrive 15 minutes prior to audition time to fill out an application and to stretch.
| | | | | |
| --- | --- | --- | --- | --- |
| | Petite Company | ASA Company | ASA Elite Company | ASA High School Company |
| Age (as of Jan. 1, 2020) | 5-7 | 8+ | 8+ | 14+ |
| Technique Classes | 2+ | 5+ | 6+ | 2+ |
| Solo | No | No | Yes | Yes |
| Duet/Trio | No | No | Yes | Yes |
| Group Requirement | 1 | 2-3 | 4+ | 1-2 |
| Compeitions (Includes Nationals) | 4 | 6 | 6 | 6 |
| Summer Commitments | Jr. Intensive | Last Fling Intensive | Convention + Last Fling Intensive + Special Events | Convention + Last Fling Intensive |
| | | | | |