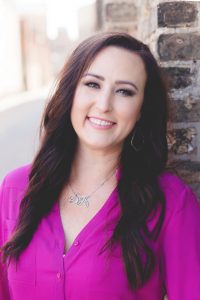 STUDIO OWNER/ARTISTIC DIRECTOR
Shannon Clayborn opened the doors of A Step Above Dance Academy in August of 2010. Starting with just three students in her first class, she has grown ASA into one of the area's most sought after dance programs with a growing number of students and families.
Shannon began dancing at the age of three. She was accepted to train with the Royal Winnipeg Ballet School, where she truly found her passion for Ballet. Throughout her home training, Shannon had the chance to learn from professionals such as Eddy Ocampo, Randy Duncan, Lizzie MacKenzie, Jessie Young, and many more. With this training, she earned National Champion titles and had the opportunity to dance in the New Year's Day Parade in London, England. Along with her rigorous dance training, Shannon was a high level competitive gymnast and spent 4 years coaching recreational and competitive teams, and continues working with aspiring gymnasts on their artistry. She graduated from University of Iowa in 2010 with a BA in Dance, a Minor in Spanish, and a Certificate in Performing Arts Entrepreneurship. Here, Shannon had the privilege of studying under esteemed professionals such as George de la Pena, Eloy Barragan, Deanna Carter, Charlotte Adams, Jennifer Kayle, and Armando Duarte. She danced professionally with several modern companies in both Iowa and Illinois, including Poetic Rebound Performance Company and Fresspace Dance.
Shannon has been teaching for over 13 years and has choreographed countless high scoring and winning numbers. She has been awarded with some of the industry's most prestigious honors, such as numerous choreography awards, the 2015 Choreographer of the Year, and the 2015, 2016, and 2017 National Studio of the Year award, and the 2017 Top National Studio. Shannon's passion for teaching truly stands out as she strives to make each and every dancer the best they can be, while instilling a true love for the art in every student she encounters.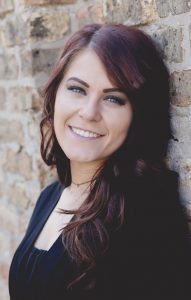 ASSISTANT STUDIO DIRECTOR/ASA COMPANY ASSISTANT DIRECTOR
Jordan graduated from Northern Illinois University with a BFA and emphasis on Dance Performance. Dancing since she was 3 she began her dance training in the suburbs. Her passion for dance grew over the years, focusing on various genres. Her interest really peaked when she reached the high school level. She took classes, competed at a national level, was captain of her high school dance team and was a part of her high school's performance troupe. She earned numerous first place recognitions and National Champion titles over the years. Chosen by the Universal Dance Association, Jordan was an All-Star dancer with opportunities to dance nationwide and internationally, both in Paris and London.
During her brief studies at University of Kentucky, Jordan performed with the University of Kentucky Dance Ensemble. At Northern Illinois University she had the privilege to study under Judith Chitwood, Paula Frasz, Autumn Eckman, Rich Grund, Blair Vaudelle and Brian Carey Chung. Her training focused on Ballet, Jazz, and Modern techniques but Jordan never outgrew her love for Hip Hop and Contemporary. Throughout her college career, she had the honor of performing in pieces choreographed by Kate Hadfield, Autumn Eckman, Jeff Hancock and Wade Schaaf.
Jordan has been choreographing for many years. Most recently, her work has been recognized at a National competition, placing her piece in the top 10 awards. In addition, she has danced and choreographed for Freespace Dance three consecutive years and has also been teaching dance for the past five years. Jordan hopes to teach her students to find their true passion and challenge them to express themselves to the best of their abilities through the art of dance and performing.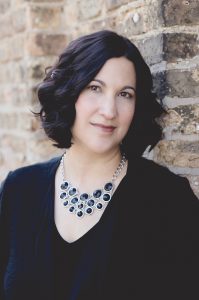 DIRECTOR OF MARKETING & COMMUNICATIONS
Kate has a love and passion for the performing arts. She studied dance as a child and continued her dance career through college and was a member of the NIU Silverettes Dance Line. She received her Bachelor's Degree in Journalism from Norther Illinois Univiversity and has extensive marketing and advertising experience. Kate's immediate family is also active members of the arts community. Her husband Rod is Director of Bands at West Aurora High School and her daughter Alexis is an accomplished dancer at A Step Above Dance Academy, beginning her training before the age of 2. Kate holds the title of Director of Marketing and Communications at A Step Above, assists with ASA's Petite Company and teaching ASA's new preschool enrichment program Ballet Stories.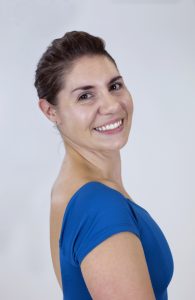 INSTRUCTOR
Ashlie Andersen, a Chicago native, graduated from Northern Illinois University with a dual degree in Dance Performance and a contract major for Management in the Arts. She was a Northern Dance Theatre Scholarship recipient and was also awarded the Northern Dance Theatre Dance Service Award upon graduating. She then went on to serve as an intern at the renown Jacob's Pillow Dance Festival in MA where she had the opportunity to study with dance artists from all over the world.
Ashlie received her training growing up from the Academy of Movement and Music in Oak Park, IL under the direction of Stephanie Clemens and ballet training from Valeri Dolgallo. She also danced with the Momenta Performing Arts Company where she performed works by modern dance icons such as Doris Humphrey and Martha Graham. She has performed in a number of Ballets including Giselle, Le Corsaire, Raymonda, Paquita, Les Sylphides, and The Nutcracker. Ashlie has also performed pieces of choreography for Jon Leher, Keith Elliot, Paula Frasz, Sarah Cullen Fuller and Sandra Kaufman to name a few. Along with performing, she has taught around the Chicagoland area for over ten years now. She is also the Assistant Director, performs and choreographs for Freespace Dance & has served as the choreographer for musical productions of West Side Story, The Wizard of Oz, Drowsy Chaperone, and Fiddler on the Roof. Her choreography has been seen on ABC Channel 7, Dance Chicago, MOMENTA, to name a few and other local Chicagoland events. She has had the pleasure to train, coach and choreograph solos for several dancers who have competed in the Youth America Grand Prix and place in the Regional and move onto the National competitions. Ashlie was the Operations Manager before taking over State Street Dance Studio in 2014 where since then has directed full-length ballets/productions and is the Artistic Director for The Fox Valley Nutcracker. Ashlie is looking forward to her next journey in her life and currently resides in Montgomery with her husband and 2 year old twins! She looks forward to working with the wonderful dancers at ASA!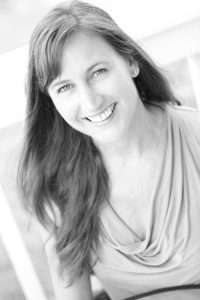 INSTRUCTOR
Born in Bryn Mawr, Pennsylvania and raised in Encinitas, California, Jennifer Grund began her ballet studies at age five at Janice Lee's School of Ballet. As a young dancer, she attended summer intensives of Boston Ballet School, North Carolina School of the Arts, Marin Ballet School, Dayton Ballet School and internationally with the Budapest Ballet. She continued her studies with Riverside Ballet Arts, Stefan Wenta of Warsaw Ballet, and Currie Pederson of ABT.
Jennifer is a graduate of California State University San Bernardino where she earned her BA in Business. After graduating, Jennifer joined Dayton Ballet II and one year later joined Dayton Ballet as a full company member where she danced for 12 seasons performing principal and soloist roles in a wide range of ballets. Her roles with the Company include Juliet in Septime Webre's Romeo and Juliet, Ella in Christian Holder's An American Cinderella, Snow Queen in Dermot Burke's The Nutcracker, Stella in Karen Russo's A Streetcar Named Desire, and Lucy in Stuart Sebastien's Dracula as well as dancing other favorites by Dermot Burke, Balanchine, Alvin Ailey, Stephen Mills, Trinette Singleton, Gina Patterson, Christopher Fleming, Luis Fuentes and Gerald Arpino. In 2009, Jennifer was awarded the Josie Award for Artistic Excellence by the city of Dayton for her artistic contributions to the community.
During her 15 year professional career, Jennifer spent three years touring throughout the United States with David Taylor Dance Theater performing some of her favorite roles including Sugar Plum Fairy in The Nutcracker as well as touring internationally to Havana, Cuba performing with the American Jewish Ballet. In addition to performing, Jennifer accepted a Ballet Mistress position with Ballet Nouveau Colorado where she maintained the school's classical syllabus and pre-professional repertoire. She has been teaching for over twenty years, most recently for studios in the Chicagoland area. Jennifer is an ABT Certified Teacher, who successfully completed the ABT Teacher's Training Intensive in Pre-Primary through Level 7 and Partnering of the ABT National Training Curriculum.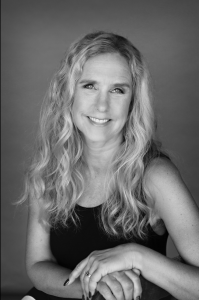 INSTRUCTOR
Bridget has been training dancers for the past 25 years in the Fox Valley and surrounding area. She was a member of the Minnesota Dance line while completing her degree in Child Psychology. She also performed as a Minnesota Vikings Cheerleader and with the Minnesota Opera. She studied ballet and contemporary at the Minnesota Dance Theater and School where she performed in the Nutcracker Fantasy and other productions. Since moving to the Chicago area Bridget has trained and certified in the Cecchetti Method of Ballet through the Midwest Cecchetti Council and through various conventions and seminars including CNADM.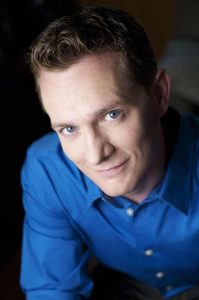 INSTRUCTOR
Kyle Donahue has performed around the world on regional theatre, theme park and cruise ship stages. He has danced professionally with the Without Shoes Modern Dance Company, studied dance in NYC at Alvin Ailey and the Broadway Dance Center, and has choreographed for educational and professional theaters. Favorite directing and choreography credits include Pippin, Grease, 42nd Street, Legally Blonde, Dames at Sea, Oklahoma!, and CATS. Performance credits include Broadway Dinner Theatre, Derby Dinner Playhouse, The Barn Theatre, Cedar Point Theme Park, The Shawnee Playhouse, The Round Barn Theatre, and a lead vocalist aboard a Regent Seven Seas world cruise. In the Chicagoland area, Kyle has been seen on stage at Drury Lane Theatre Oakbrook and New American Theatre, and has directed/choreographed at Fox Valley Repertory, Buffalo Theatre Ensemble, Rockford University, and College of Dupage. Kyle holds a BFA in Musical Theatre Performance from Rockford College. www.KyleAndJulie.com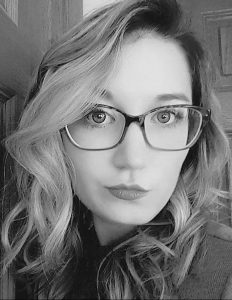 INSTRUCTOR
Mary stared her dance training at the age of three and continued into her early twenties.  As a native to the Fox Valley Area, she grew up taking classes at a local dance studio. Over the years, Mary spent most of her free time in the studio assistant teaching, working on improving her technique and performing.  Mary developed as a dancer in ballet, tap, modern, jazz, and hip hop, but her real love for dance was found in tap, ballet and modern. Her passion for dance really grew when she learned how to express her emotions through her dancing. Mary spent six years performing in a modern dance company, which focused on developing an understanding of the art behind dancing. During this time, Mary also spent time performing and competing as a cheerleader at the high school and college levels. Mary graduated from Benedictine University with a B.S. in Health Science, and she is currently working as a food scientist in the area.  With her previous experience as a cheerleading coach and assistant dance instructor, Mary looks forward to helping her students discover their passion for dance, and she is delighted to bring her positive energy and creativity to the A Step Above Dance Academy Team.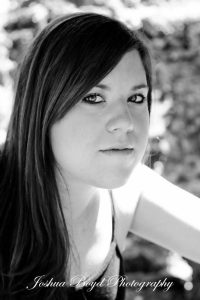 INSTRUCTOR
Sabrina Mueller started dancing at the age of 5, when her mom enrolled her thinking it was something little girls enjoyed. As the years progressed, Sabrina found a love for dance and continued to grow in her dance training. She began her training at the local park district and in later on, took her dancing to a local dance studio, where she advanced in all genres of dance. It was here she discovered Modern Dance, a style that she really connected to. Sabrina went on to study at the University of Iowa where she pursued both her degree in Secondary History Education and her degree in Dance. She received her B.A in May of 2012.
Sabrina has taught at local dance studios as substitute teachers and as a Master Instructor for a summer dance intensive. She is thrilled to be teaching with ASA and cannot wait to watch her students grow as dancers.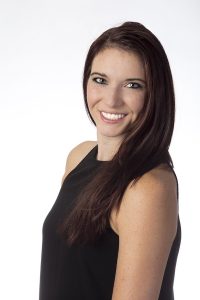 INSTRUCTOR
Alanna started dancing at the age of fifteen, she continued her training at Northern Illinois University where she received the Dance Service Award and earned her B. F. A. in theater with a concentration in dance. During her time at Northern Illinois University she studied immensely under Autumn Eckman, Judith Chitwood, Brian Carey Chung, and Paula Frasz. She also was a 2013 scholarship recipient at Chicago's Visceral Dance Center and trained at Lou Conte Dance Studio. Post graduation she has been seen with Paul Christiano's "Hungry Ghosts", The Lyric Opera of Chicago, DanszLoop Chicago, and has participated in multiple freelance dance shows. She has also performed with Winifred & Haun Dancers "Open Rehearsal", DanceWorks Chicago "DanceBytes", Chicagos "Carnival", and in a wide repertoire with Northern Dance Theatre in DeKalb, Illinois. Alanna was also a principal dancer with Hedwig Dances where she toured internationally to perform. She has been most recently contracted to perform with Aerial Dance Chicago, taking her dancing to new heights and opportunities. Alanna has a passion for choreographing and teaching, she loves watching children's love for dance grow.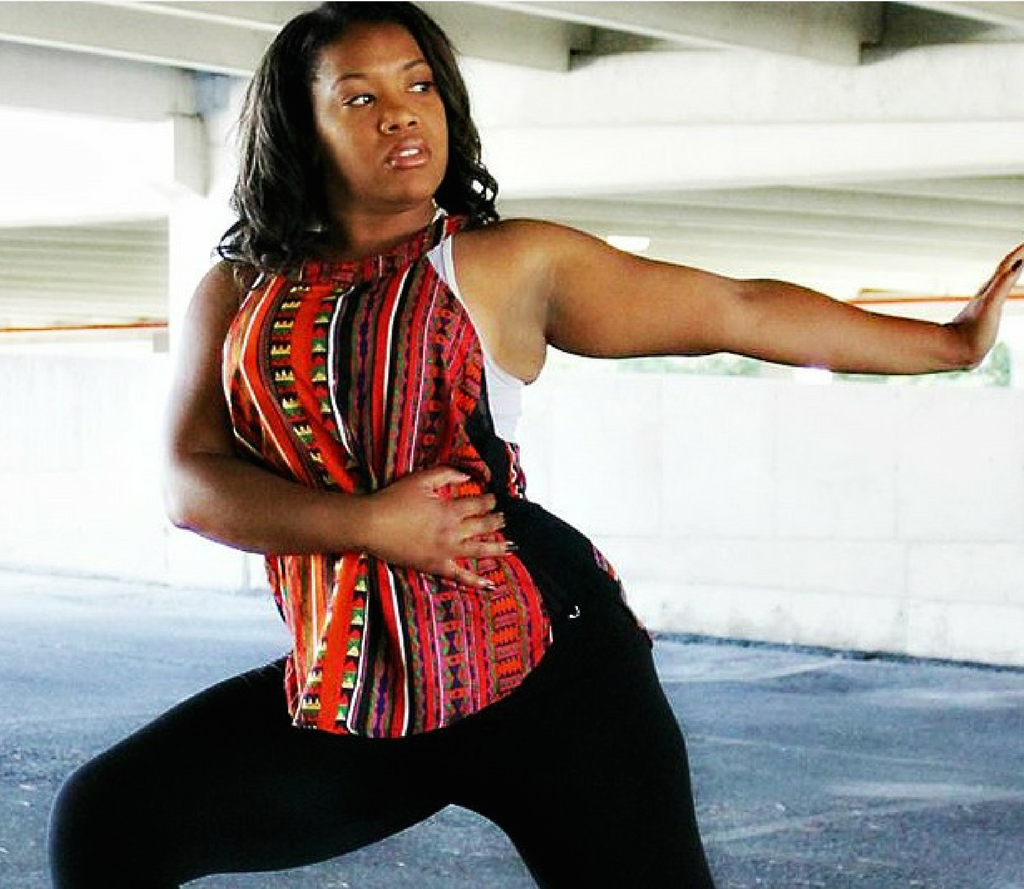 INSTRUCTOR
Donielle Logan-Richmond is a professional dancer and choreographer currently under contract with Ascension Performing Arts Hip Hop Dance Company in Chicago, Illinois and Outlet Professional Jazz Company of Elk Grove Village. Donielle was formerly under contract with Diva Le Dance Professional Hip Hop Company for four years. Some of Donielle's most recent achievements include being Lead Choreographer for the Calvin Harris Concert Opener hosted by KISS FM radio at the Aragon Ballroom, performing in Dance Chicago: Urban Movement, FreeSpace Dance Festival, Tales of Herror Art Festival and ABC's Extreme Make Over Weight Loss Edition. In addition to her choreographic and performance credits, Donielle currently teaches Hip Hop and Contemporary at the award winning RISE Dance Center of Schaumburg.
Donielle has over 11 years of teaching & coaching experience both recreationally and competitively. Donielle has created award winning competitive routines in the genres of Contemporary, Hip Hop, Jazz and Lyrical. Donielle recently launched her own company ACTIVATE YOUR ARTISTRY that hosts Master Classes and Intensives in the Northern Illinois area to provide dance instruction that focuses on building positivity and passion in dancers. Donielle has been dancing a total of 26 years and has a Bachelor of Fine Arts in Dance Performance from Northern Illinois University under the direction of Judith Chitwood, Autumn Eckman, Steven Norman, Paula Frasz and Brian Carey Chung. Donielle was also a three time scholarship recipient in Theatre Dance when she attended Elgin Community College.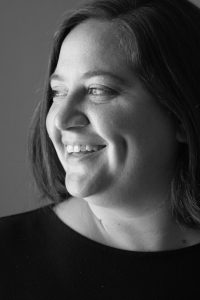 INSTRUCTOR
Annette Thomann received her BFA in dance performance, graduating magna cum laude, from Northern Illinois University. After graduation, she performed with several independent choreographers and became one of he founding members and Co-Artistic Director of Fox River Dance Company. In 2001, Annette began producing and directing her own annual dance performance, Freespace, a program in which pre-professional and professional students and choreographers collaborate and raise money for charity. Annette has been teaching and choreographing in the Chicagoland area and Wisconsin for over 20 years and formerly served as Ballet Mistress for RASA Dance Chicago, Executive Director of State Street Dance Studio, and Ballet Mistress for NoMi Dance Chicago. She continues to work for NoMi as Company Administrator. In addition to teaching at Kenosha Academy of Performing Arts, she is the Ballet Mistress for Petite Pas Ballet School in Delafield, Wisconsin. Her choreography has been named at the critically-acclaimed Dance Chicago Festival , Esencia Dance Festival and Chicago Freelance Dance