Growing Talent with Technique
Batavia's Premiere Dance Studio
ASA is the premiere dance studio in Batavia, specializing in Growing Talent with Technique. With a focus on technical excellence, a fun-family atmosphere, and fostering a safe space, ASA gives each and every dancer a space to thrive.
Get your child movin' & groovin' and see their confidence soar!
Claiming your FREE WEEK is as easy as:
1. Complete the Inquiry Form
2. Schedule trials with ASA staff
3. Get excited for class!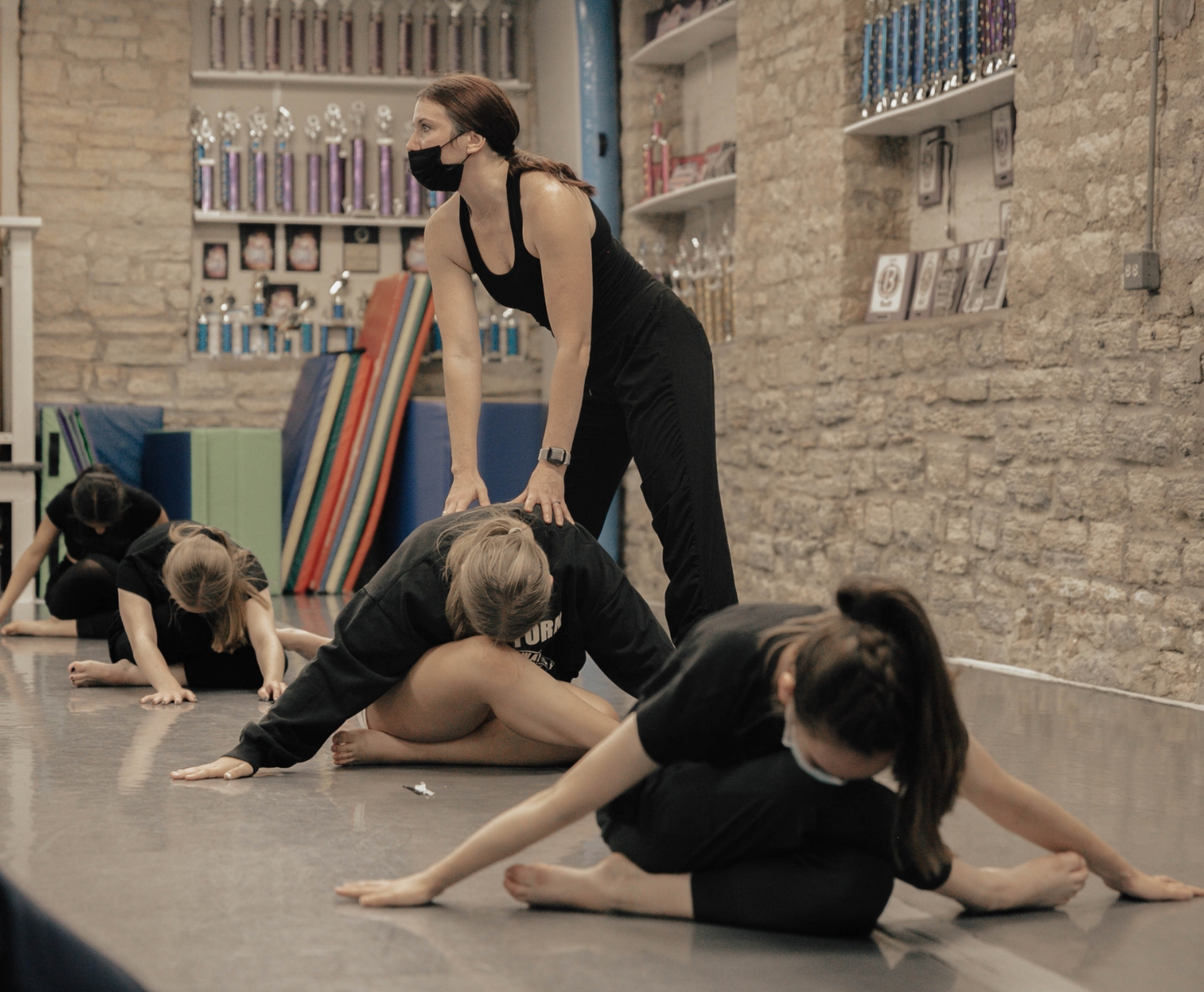 Best studio ever!
A Step Above Dance Academy provides so more than just excellent dance techniques; the instructors and studio owner are positive role models with regards to healthy living, self-discipline, and personal responsibility. With one daughter on the Competitive Team and one on the Community Troupe, the studio has become a place where they go work hard, gain confidence, and have a whole lot of fun with the friends they have made. Best studio ever!"
– Susan Andersen –
A Positive, Encouraging Environment
My daughter has been a student at A Step Above Dance Academy since it opened. A year after starting, Ella asked if she could join the dance company and has been growing each year in her dancing, and in so many other areas of her life. All the girls are encouraged to participate in community outreach, extracurricular activities, fun activities such as sleepovers and art performances, and much more. We are so happy to have found Ms. Shannon, Ms. Jordan, and all the wonderful teachers at ASA. It's such a positive, encouraging environment.
– Missy Miller –
The Teachers love what they do
We have seen so much growth in our dancer; in her skills and confidence. She has made wonderful friendships and connections, we couldn't be happier. For her, ASA is her happy place, it adds so much value to her life. She loves going to classes, seeing her teachers and friends. We have so much appreciation for all the staff at ASA. It's amazing to see the community created at ASA and how much all the girls admire the staff. When teaching young kids it takes a great amount of heart, it is so apparent that all the teachers at ASA love what they do.
– Mandy Cote –
I highly recommend this studio!
My daughter came to ASA when she was 12 years old. We were welcomed with open arms from the staff and the other dance families! In the last 5 years, she has grown so much as a dancer and as a person. We can not thank the ASA staff enough for all of their support, guidance, training, and love. I would highly recommend this studio to anyone looking to start or continue their dance journey!
So much more than just a dance studio!
My daughter started taking classes at ASA in the fall of 2017 when she was 3 years old. We had tried other studios, however, Addison wouldn't even walk in the door, she would cry and refuse to participate. From the first time she stepped inside ASA she has felt comfortable and safe, she ran into her first class and never looked back. She loves going to ASA. It is her happy place. Every teacher takes time to get to know their students to provide appropriate instruction. You can tell they all really have a passion for dance. Not only has Addison's love for dance and technical skills grown over the last 5 years but so has her confidence. Dancing at ASA has taught my daughter so much about respect, responsibility, taking care of your body, friendship, problem-solving, and teamwork. For us, it is so much more than just a dance studio.
Learned so much through dance
My daughter started dancing at ASA when she was 3 and is almost 9. She has learned so much through dance, different techniques, and styles of dances, and has grown so much as a dancer! She also has grown more confident in herself and how she holds herself, because of the loving staff at ASA. Her teachers have taught her how to be a great dancer, but most of all, her teachers have taught her how to be a wonderful person, in the studio and out of the studio. Can't wait to see what else she can learn in many more years of dancing ahead.
Fosters a love for dance
I have two tiny dancers at ASA. The faculty at ASA is beyond welcoming. Each instructor is patient and loving all while teaching techniques to even the youngest little dancer. I love watching my five-year-old look up to the older girls and how the older girls encourage her. The inclusive environment at ASA fosters a love for dance at every level.
We ALL appreciate ALL that you guys do
We ALL appreciate ALL that you guys do…. The hours putting your ideas together from music to costumes to staging to car/choreography…. To the relationships that you build with our kids…. To the ever-changing COVID protocols and balancing everyone's opinion on them…. To teaching our kids character and life lessons (the good and the bad)…. To giving up so much of your weekends and daily life for our kids to dance and have amazing experiences doing what they love…. I can go on and on but I will stop. I just know that the last two years have been brutal in my world and this world is so thankless…. I just want to thank you and your team…. ASA is Elle's (and slowly becoming Gia's) world. I can never repay any of you for everything that you have done and continue to do for my rugrats.
Professional Faculty
Our staff of professional faculty have extensive dance training and performance experience and are here to encourage and uplift each dancer they encounter.
Focus on Technical Excellence
We are always "Growing Talent with Technique." Proper technique is crucial for dancers training from the beginning.
Positive, Encouraging Environment
All children deserve to feel special and supported in whatever they do, and ASA faculty is sure to make each dancer feel like a star.
Career Coaching & Mentorship
With faculty from several areas of the dance world, ASA offers mentorship to dancers who want to pursue dance as a career or collegiate program in a one-on-one and/or group setting.
There's something for everyone!
New to dance? Looking for a new dance program? Want 1 class per week or 8 classes per week? With a strong recreational program and a Nationally award-winning competitive team, whatever your dancer's heart desires, ASA can provide!
Clear Communication
Our administrative staff prides itself on prompt and clear communication. We also offer written evaluations for all registered dancers 2x/year so parents and dancers can reference teacher feedback.
Miss Shannon started ASA because she loves dance and what it provided in her life, and she wanted to share that with more dancers. Now, ASA is one of the most sought-after dance programs in the Fox Valley Area and is providing an excellent, encouraging, and positive dance experience for Batavia and local area dancers and families. Join the ASA family today and experience the joy and passion ASA has to offer!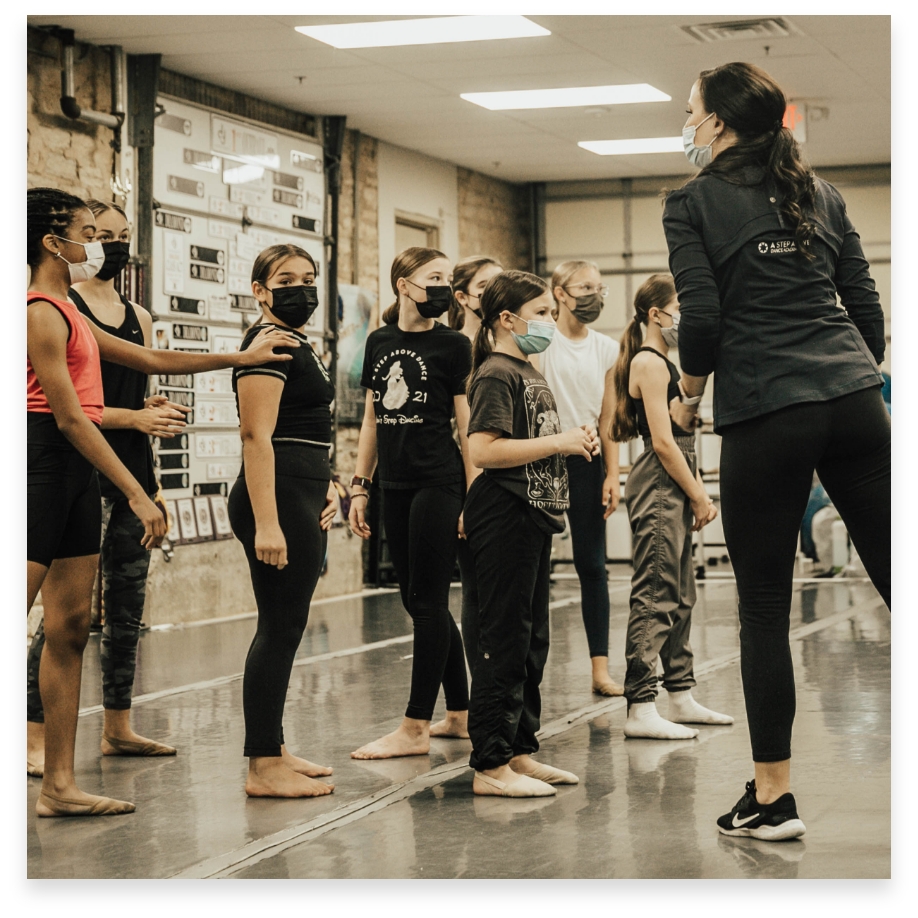 Ready to get started? We make it easy!
Complete the inquiry form.
Enjoy a FREE WEEK of trial classes and see what ASA has to offer.
Dance is always better with friends, and we love referrals! Refer a friend and you BOTH receive a $50 tuition credit when they register.
*Must register for a full session and provide current family's last name upon registration.