A Step Above Dance Academy is home to regional and national award winning choreography and holds numerous regional and national titles! With the largest studio space in the area, A Step Above Dance Academy offers top of the line dance education for students of all ages. Focusing on proper technique and safety, ASA develops strong and knowledgeable dancers. We strive to instill respect, self-confidence, and discipline in all of our students, while teaching in a fun and positive environment!
6,200 square feet, 4 spacious studios
Sprung Marley floors
Large parking lot
On-site dance apparel & ASA merchandise sales
Comfortable dancer waiting room
Get in touch!
630.326.9600
info@astepaboveacademy.net
129 Flinn St. Batavia, IL 60510
Studio Hours:
Monday – Thursday: 3:30 pm – 8:30 pm
Friday: by email or appointment only
Saturday: 9:00 am – 1:00 pm
Sunday: Closed
Interested in Dancing with Us?
Shannon Clayborn – CEO/Artistic Director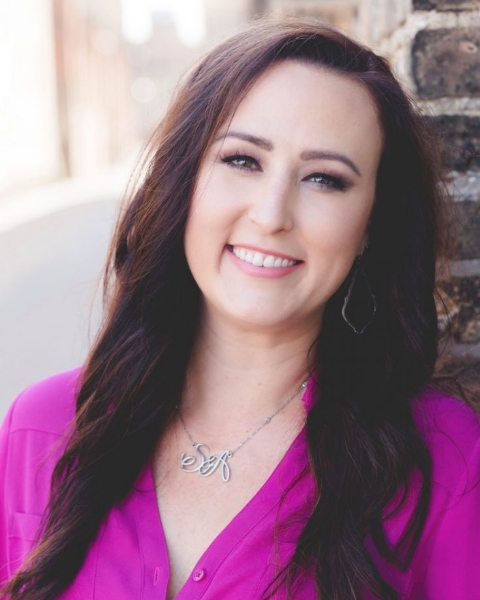 Shannon Clayborn opened the doors of A Step Above Dance Academy in August of 2010. Starting with just three students in her first class, she has grown ASA into one of the area's most sought after dance programs with a growing number of students and families.
Shannon began dancing at the age of three and was accepted to train with the Royal Winnipeg Ballet School at age 11, where she truly found her passion for Ballet. Throughout her home training, Shannon had the opportunity to learn from professionals such as Eddy Ocampo, Randy Duncan, Lizzie MacKenzie, Jessie Young, and many more. With this 
training, she earned National Champion titles and had the opportunity to dance in the New Year's Day Parade in London, England. Along with her rigorous dance training, Shannon was a high level competitive gymnast and spent 4 years coaching recreational and competitive teams, and continues working with aspiring gymnasts on their artistry. She graduated from University of Iowa in 2010 with a BA in Dance, a Minor in Spanish, and a Certificate in Performing Arts Entrepreneurship. Here, Shannon had the privilege of studying under esteemed professionals such as George de la Peña, Eloy Barragan, Deanna Carter, Charlotte Adams, Jennifer Kayle, and Armando Duarte. She danced with several modern companies in both Iowa and Illinois, including Poetic Rebound Performance Company and Freespace Dance.
Shannon has been teaching for over 15 years and has choreographed countless high scoring and winning numbers. She has been awarded with some of the industry's most prestigious honors, such as numerous choreography awards, the 2015 Choreographer of the Year, and the 2015, 2016, 2017, 2018, and 2019 National Studio of the Year award, and the 2017 Top National Studio, Grand Champion Title Winner in 2019 for her choreography of "Unknown", multiple 1st place Overall placements, and Sportsmanship awards from several competitions. Shannon's passion for teaching truly stands out as she strives to make each and every dancer the best they can be, while instilling a true love for the art in every student she encounters.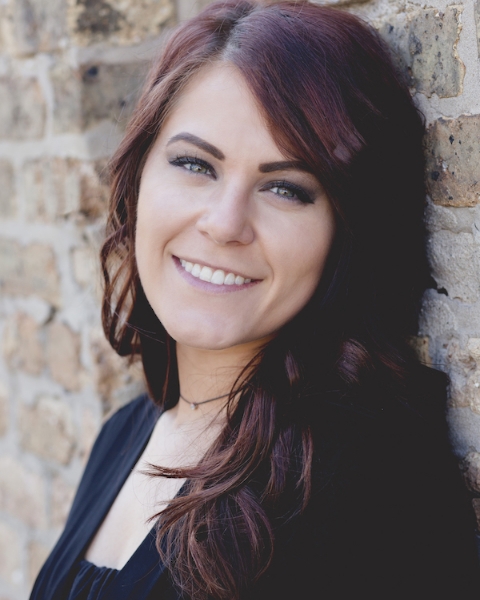 Jordan King
–
Assistant Director, ASA & ASA Company
Jordan graduated from Northern Illinois University with a BFA in Dance Performance. Dancing since she was 3, she began her dance training in the suburbs. Her passion for dance grew over the years, focusing on various genres. Her interest really peaked when she reached the sigh school level. She took classes, competed at a national level, was captain of her high school dance team and was part of her high school's dance performance troupe. She earned numerous first place recognitions and National Champion titles over the years. Chosen by the Universal Dance Association, Jordan was an Al-Star dancer with opportunities to dance nationwide and internationally, both in Paris and London.
During her brief studies at University of Kentucky, Jordan performed with the University of Kentucky Dance Ensemble. At Northern Illinois University she had the privilege to study under Judith Chitwood, Paula Frasz, Autumn Eckman, Rich Grund, Blair Vaudelle and Brian Carey Chung. Her training focused on Ballet, Jazz, and Modern techniques but Jordan never outgrew her love for Hip Hop and Contemporary. Throughout her college career, she had the honor of performing in pieces choreographed by Kate Hadfield, Autumn Eckman, Jeff Hancock and Wade Schaaf.
The combination of Jordan's natural competitive spirit and passion for dance give her the immeasurable drive in directing ASA's National Award Winning Company. Jordan has been choreographing for many years and most recently, her work has been recognized at a National competition, placing her pieces in the top 5. In addition, she has danced and choreographed for Freespace (an annual charity event) and has been teaching dance for the past eight years. Jordan hopes to teach her students to find their true passion while challenging them to express themselves to the best of their abilities through the art of dance and performing.
Chloe McCoy
–
Instructor, Director ASA Shooting Stars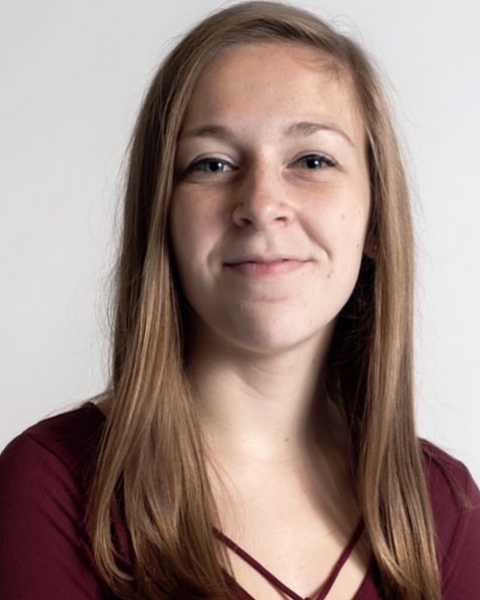 Chloe McCoy began her dance training at the age of thirteen at A Step Above Dance Academy in Batavia, Illinois. In May 2020, Chloe received a BFA in Dance Performance along with Minors in Special Education Foundations and Psychology from Northern Illinois University. She performed in multiple productions from Northern Illinois University's School of Theater and Dance including How Slow the Wind, Cabaret, Charleston!, Le Corsaire, Weird Scenes Inside the Gold Mine, and Shirtwaist Factory.
While at Northern Illinois University, Chloe choreographed in multiple productions 
including Art for Life and Student Choreographic Showcase. She also choreographed for Penguin Players for three productions. During her time with Penguin Players, she found her love of working with individuals with disabilities. In 2019, Chloe created Dream It, Dance It; an annual inclusive summer dance intensive for adults with disabilities. Currently, Chloe serves as the creator and Artistic Director of Dream It, Dance It.
Alanna Kletcke
–
Instructor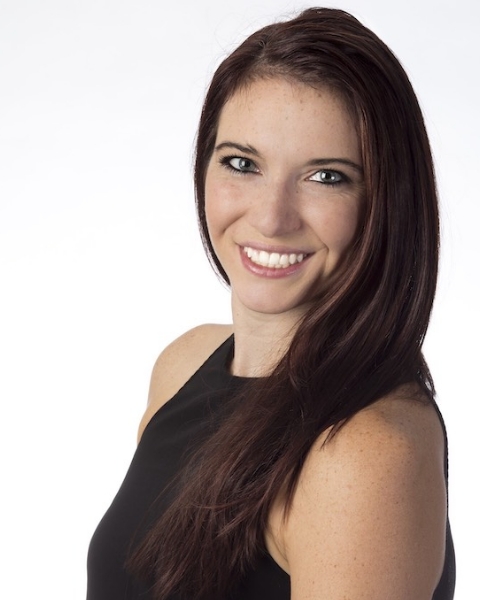 Alanna started dancing at the age of fifteen, she continued her training at Northern Illinois University where she received the Dance Service Award and earned her B. F. A. in theater with a concentration in dance. During her time at Northern Illinois University she studied immensely under Autumn Eckman, Judith Chitwood, Brian Carey Chung, and Paula Frasz. She also was a 2013 scholarship recipient at Chicago's Visceral Dance Center and trained at Lou Conte Dance Studio. Post graduation she has been seen with Paul Christiano's "Hungry Ghosts", The Lyric Opera of Chicago, DanszLoop Chicago, and has participated in multiple freelance dance shows. She has also performed with Winifred & Haun Dancers "Open
Rehearsal", DanceWorks Chicago "DanceBytes", Chicago's "Carnival", and in a wide repertoire with Northern Dance Theatre in DeKalb, Illinois. Alanna was also a principal dancer with Hedwig Dances where she toured internationally to perform. She has been most recently contracted to perform with Aerial Dance Chicago, taking her dancing to new heights and opportunities. Alanna has a passion for choreographing and teaching, she loves watching children's love for dance grow.
Donielle Richmond – Instructor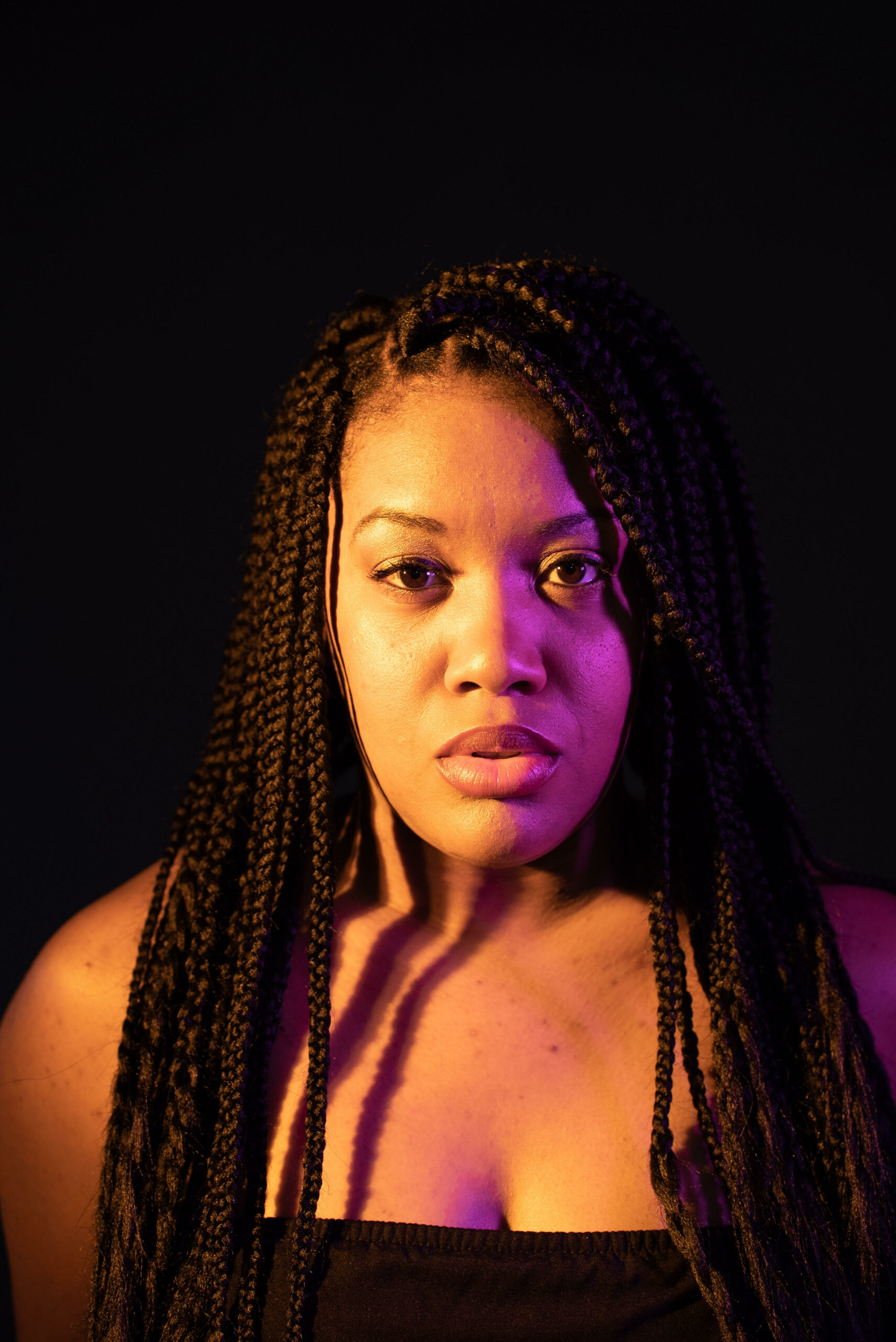 Donielle Logan-Richmond is a professional dancer and choreographer currently under contract with Ascension Performing Arts Hip Hop Dance Company in Chicago, Illinois and Outlet Professional Jazz Company of Elk Grove Village. Donielle was formerly under contract with Diva Le Dance Professional Hip Hop Company for four years. Some of Donielle's most recent achievements include being Lead Choreographer for the Calvin Harris Concert Opener hosted by KISS FM radio at the Aragon Ballroom, performing in Dance Chicago: Urban Movement, FreeSpace Dance Festival, Tales of Herror Art Festival and ABC's Extreme Make Over Weight Loss Edition. In addition to her choreographic and performance credits, Donielle currently teaches Hip Hop and Contemporary at the award-
winning RISE Dance Center of Schaumburg.
Donielle has over 11 years of teaching & coaching experience both recreationally and competitively. Donielle has created award winning competitive routines in the genres of Contemporary, Hip Hop, Jazz and Lyrical. Donielle recently launched her own company ACTIVATE YOUR ARTISTRY that hosts Master Classes and Intensives in the Northern Illinois area to provide dance instruction that focuses on building positivity and passion in dancers. Donielle has been dancing a total of 26 years and has a Bachelor of Fine Arts in Dance Performance from Northern Illinois University under the direction of Judith Chitwood, Autumn Eckman, Steven Norman, Paula Frasz and Brian Carey Chung. Donielle was also a three time scholarship recipient in Theatre Dance when she attended Elgin Community College.
Annette Lawniczak – Instructor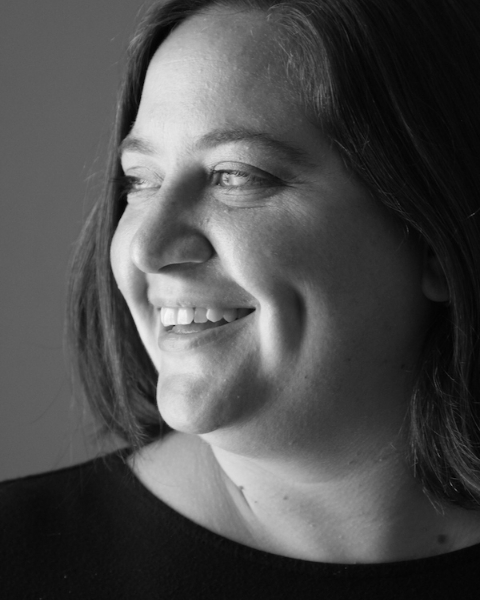 Annette Thomann received her BFA in dance performance, graduating magna cum laude, from Northern Illinois University. After graduation, she performed with several independent choreographers and became one of the founding members and Co-Artistic Director of Fox River Dance Company. In 2001, Annette began producing and directing her own annual dance performance, Freespace, a program in which pre-professional and professional students and choreographers collaborate and raise money for charity. Annette has been teaching and choreographing in the Chicagoland area and Wisconsin for over 20 years and formerly served as Ballet Mistress for RASA Dance Chicago, Executive Director of State
Street Dance Studio, and Ballet Mistress for NoMi Dance Chicago. She continues to work for NoMi as Company Administrator. In addition to teaching at Kenosha Academy of Performing Arts, she is the Ballet Mistress for Petite Pas Ballet School in Delafield, Wisconsin. Her choreography has been named at the critically-acclaimed Dance Chicago Festival , Esencia Dance Festival and Chicago Freelance Dance.
Jennifer Grund
–
Instructor
Born in Bryn Mawr, Pennsylvania and raised in Encinitas, California, Jennifer Grund began her ballet studies at age five at Janice Lee's School of Ballet. As a young dancer, she attended summer intensives of Boston Ballet School, North Carolina School of the Arts, Marin Ballet School, Dayton Ballet School and internationally with the Budapest Ballet. She continued her studies with Riverside Ballet Arts, Stefan Wenta of Warsaw Ballet, and Currie Pederson of ABT.
Jennifer is a graduate of California State University San Bernardino where she earned her 
BA in Business. After graduating, Jennifer joined Dayton Ballet II and one year later joinedDayton Ballet as a full company member where she danced for 12 seasons performing principal and soloist roles in a wide range of ballets. Her roles with the Company include Juliet in Septime Webre's Romeo and Juliet, Ella in Christian Holder's An American Cinderella, Snow Queen in Dermot Burke's The Nutcracker, Stella in Karen Russo's A Streetcar Named Desire, and Lucy in Stuart Sebastien's Dracula as well as dancing other favorites by Dermot Burke, Balanchine, Alvin Ailey, Stephen Mills, Trinette Singleton, Gina Patterson, Christopher Fleming, Luis Fuentes and Gerald Arpino. In 2009, Jennifer was awarded the Josie Award for Artistic Excellence by the city of Dayton for her artistic contributions to the community.
During her 15 year professional career, Jennifer spent three years touring throughout the United States with David Taylor Dance Theater performing some of her favorite roles including Sugar Plum Fairy in The Nutcracker as well as touring internationally to Havana, Cuba performing with the American Jewish Ballet. In addition to performing, Jennifer accepted a Ballet Mistress position with Ballet Nouveau Colorado where she maintained the school's classical syllabus and pre-professional repertoire. She has been teaching for over twenty years, most recently for studios in the Chicagoland area. Jennifer is an ABT Certified Teacher, who successfully completed the ABT Teacher's Training Intensive in Pre-Primary through Level 7 and Partnering of the ABT National Training Curriculum.
Amanda Scheirer
–
Instructor
Amanda Schierer began her dance training at the age of four. She will receive her BFA in Dance Performance from Northern Illinois University in May 2021. Amanda competed in dance competitions for 13 years at a regional and national level. In high school, she was awarded with being an All- American, earning the privilege to travel to London to perform in the New Year's Day parade in 2016.
During her years at Northern Illinois University, Amanda has performed in faculty shows and student produced shows. She has also choreographed for a student produced
showcase. Amanda also had the pleasure to perform a piece choreographed by William Gill and Jacqueline Sinclair, who dance with the Joel Hall Dance Company in Chicago.
Danielle wilder – Instructor
Danielle Sanchez is originally from the west suburbs of Chicago and started dancing at the age of 4. She continued her training at Hope College in Holland, MI. where she received her BFA in Dance Performance & Choreography.
Since graduating Danielle has danced with a number of dance companies in the Chicagoland area including Ascension Performing Arts, Simantikos Dance Chicago, and recently Praize Productions. Danielle has also done work as a backup dancer for musicians, has done commercials and music videos, and has taught at various studios.
Currently, Danielle choreographs for Spotlight Dance Academy of Chicago, and is on faculty for Activate Your Artistry Dance Convention. 
Andrew Camacho  – Instructor, acro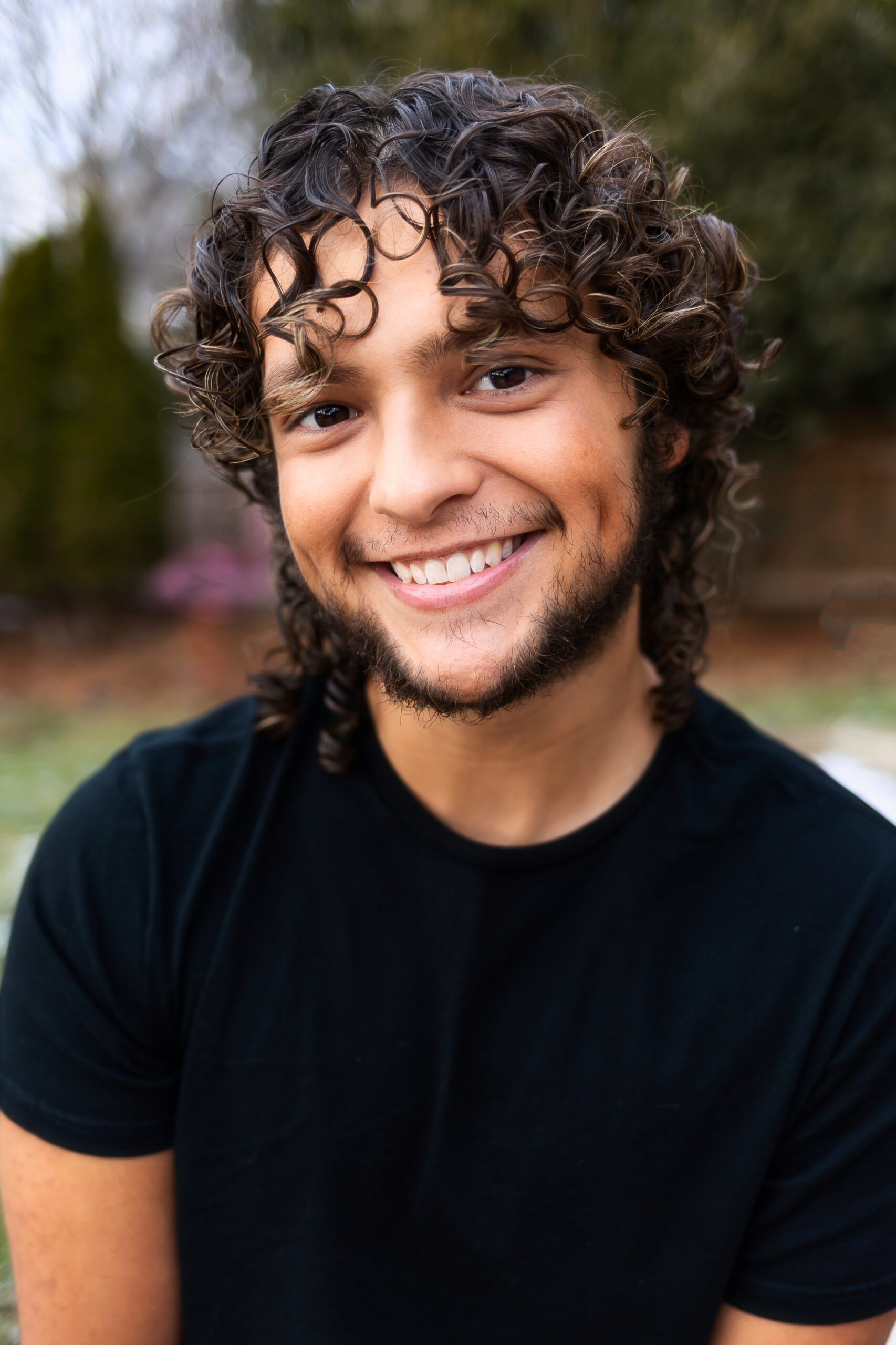 Andrew's passion for dance began at the young age of three, training at Shirley's Dance Studio in Crest Hill, IL.  Over the years, he has studied ballet, tap, jazz, lyrical, contemporary, hip hop and acro.  He attended many workshops and intensives at Lou Conte Studio, Visceral Dance, Xtreme Dance Center and The Puzzle Box. 
For over ten years he competed and trained at countless dance competitions on both the regional and national level, winning multiple awards such as, Crowd Pleaser, Outstanding Dancer, Standout Dancer, Mr. Energy, and Dance Spirit Magazine Future Star.  During high school, he also competed on the varsity dance team at Minooka High School. 
Currently, Andrew teaches recreational dance, poms, cheer, acro and choreographs for dancers/performers on the competitive level at a local Park District.  Andrew truly enjoys sharing his love of dance with students and fellow dancers. 
Best studio ever!
A Step Above Dance Academy provides so more than just excellent dance techniques; the instructors and studio owner are positive role models with regards to healthy living, self-discipline, and personal responsibility. With one daughter on the Competitive Team and one on the Community Troupe, the studio has become a place where they go work hard, gain confidence, and have a whole lot of fun with the friends they have made. Best studio ever!"
– Susan Andersen –
A Positive, Encouraging Environment
My daughter has been a student at A Step Above Dance Academy since it opened. A year after starting, Ella asked if she could join the dance company and has been growing each year in her dancing, and in so many other areas of her life. All the girls are encouraged to participate in community outreach, extracurricular activities, fun activities such as sleepovers and art performances, and much more. We are so happy to have found Ms. Shannon, Ms. Jordan, and all the wonderful teachers at ASA. It's such a positive, encouraging environment.
– Missy Miller –
The Teachers love what they do
We have seen so much growth in our dancer; in her skills and confidence. She has made wonderful friendships and connections, we couldn't be happier. For her, ASA is her happy place, it adds so much value to her life. She loves going to classes, seeing her teachers and friends. We have so much appreciation for all the staff at ASA. It's amazing to see the community created at ASA and how much all the girls admire the staff. When teaching young kids it takes a great amount of heart, it is so apparent that all the teachers at ASA love what they do.
– Mandy Cote –
I highly recommend this studio!
My daughter came to ASA when she was 12 years old. We were welcomed with open arms from the staff and the other dance families! In the last 5 years, she has grown so much as a dancer and as a person. We can not thank the ASA staff enough for all of their support, guidance, training, and love. I would highly recommend this studio to anyone looking to start or continue their dance journey!
So much more than just a dance studio!
My daughter started taking classes at ASA in the fall of 2017 when she was 3 years old. We had tried other studios, however, Addison wouldn't even walk in the door, she would cry and refuse to participate. From the first time she stepped inside ASA she has felt comfortable and safe, she ran into her first class and never looked back. She loves going to ASA. It is her happy place. Every teacher takes time to get to know their students to provide appropriate instruction. You can tell they all really have a passion for dance. Not only has Addison's love for dance and technical skills grown over the last 5 years but so has her confidence. Dancing at ASA has taught my daughter so much about respect, responsibility, taking care of your body, friendship, problem-solving, and teamwork. For us, it is so much more than just a dance studio.
Learned so much through dance
My daughter started dancing at ASA when she was 3 and is almost 9. She has learned so much through dance, different techniques, and styles of dances, and has grown so much as a dancer! She also has grown more confident in herself and how she holds herself, because of the loving staff at ASA. Her teachers have taught her how to be a great dancer, but most of all, her teachers have taught her how to be a wonderful person, in the studio and out of the studio. Can't wait to see what else she can learn in many more years of dancing ahead.
Fosters a love for dance
I have two tiny dancers at ASA. The faculty at ASA is beyond welcoming. Each instructor is patient and loving all while teaching techniques to even the youngest little dancer. I love watching my five-year-old look up to the older girls and how the older girls encourage her. The inclusive environment at ASA fosters a love for dance at every level.
We ALL appreciate ALL that you guys do
We ALL appreciate ALL that you guys do…. The hours putting your ideas together from music to costumes to staging to car/choreography…. To the relationships that you build with our kids…. To the ever-changing COVID protocols and balancing everyone's opinion on them…. To teaching our kids character and life lessons (the good and the bad)…. To giving up so much of your weekends and daily life for our kids to dance and have amazing experiences doing what they love…. I can go on and on but I will stop. I just know that the last two years have been brutal in my world and this world is so thankless…. I just want to thank you and your team…. ASA is Elle's (and slowly becoming Gia's) world. I can never repay any of you for everything that you have done and continue to do for my rugrats.