2022/2023 Season Dance Schedule
August 22, 2022 – May 27, 2023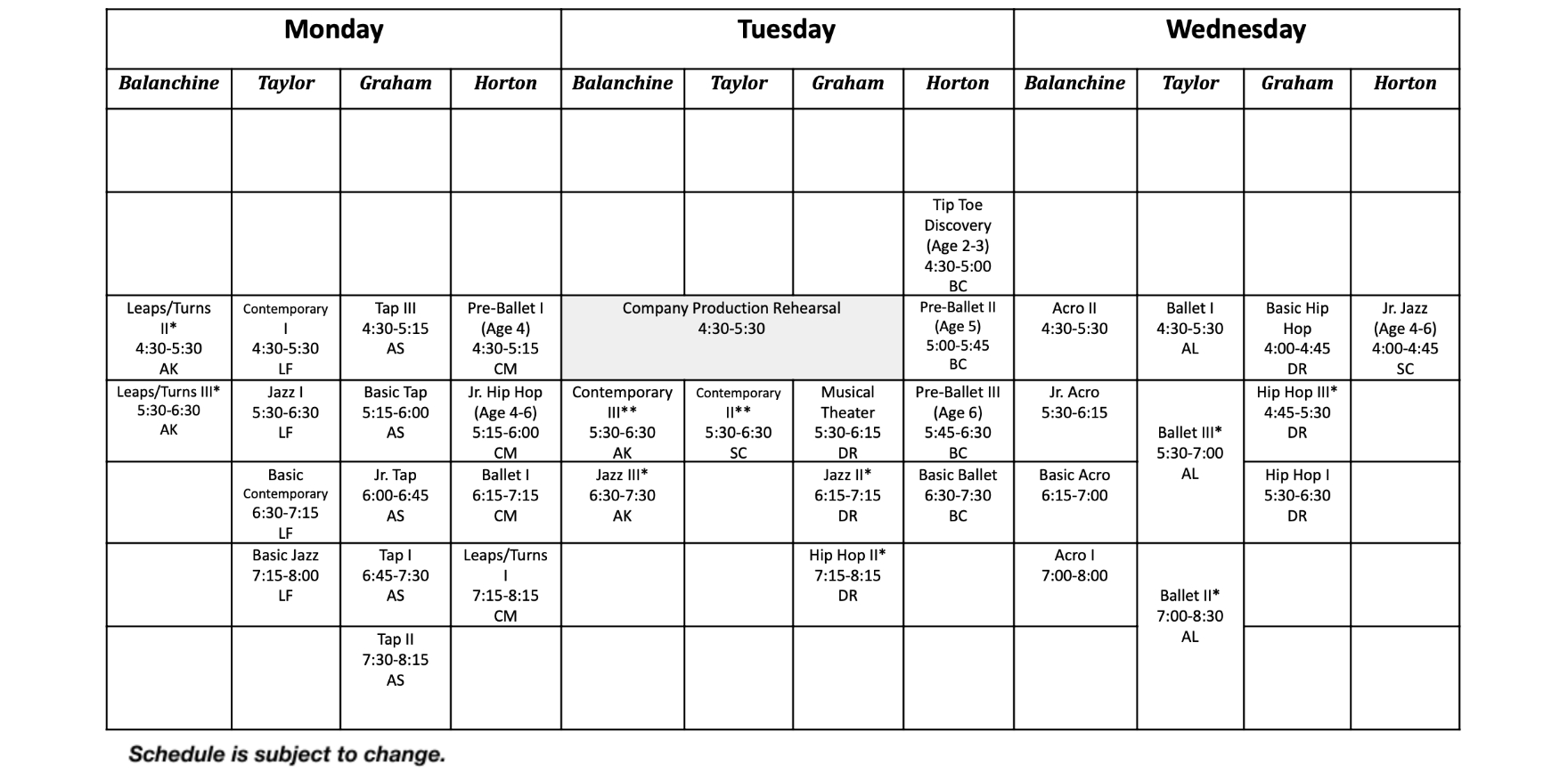 Aug 11 – Annual Open House
Aug 22 – '22/'23 Season Start Date
Sept 5 – Labor Day Closing
Oct 31 – Halloween
Nov 11 – Veteran's Day Closing
Nov 21–26 – Thanksgiving Break
Dec 22 – Jan 4 – Winter Break
March 27–April 2 – Spring Break
April 7 – Good Friday Closing
April 10 – Easter Monday Closing
May 29 – Memorial Day Closing
May 28 – '22/'23 Season End Date
June 2–4 – Annual Concert Weekend
June 19 – Summer Session Begins
Annual Concert & Special Events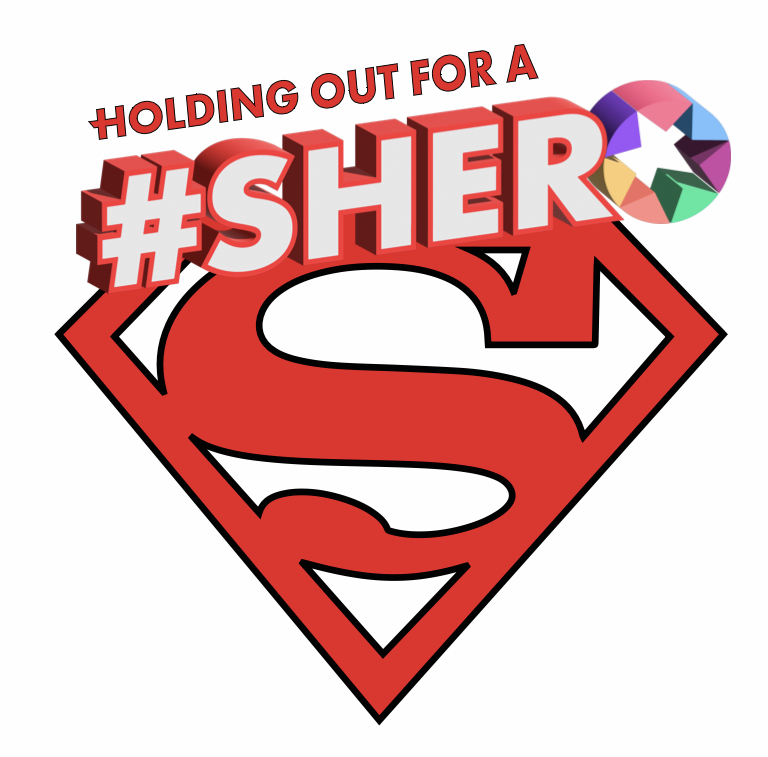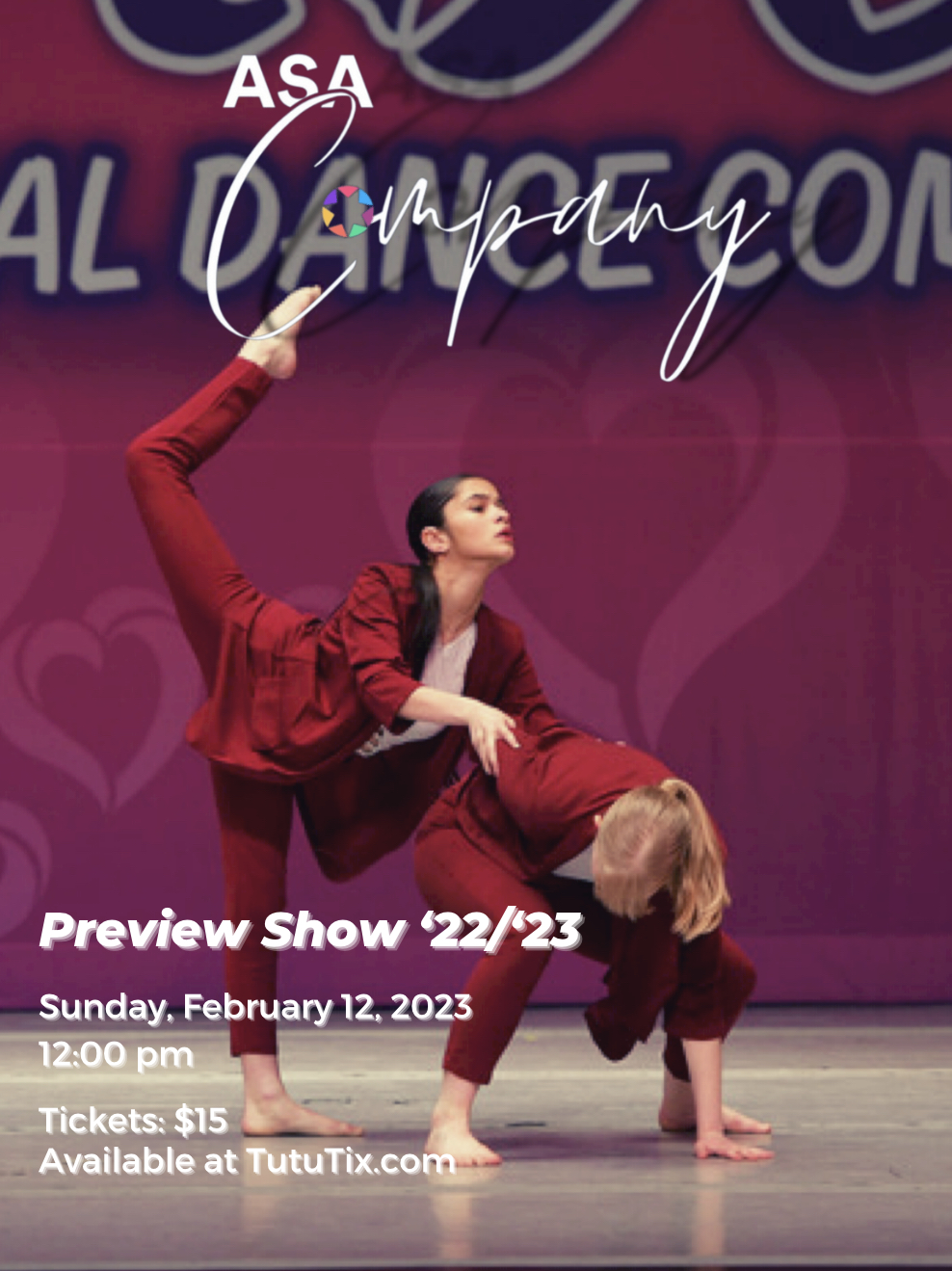 Our highly-popular and incredible Annual Concert is held every June, and is the highlight of our year!
The 2023 Annual Concert will be held on June 2-4.
Registration for the annual concert is now open for all registered families! Dancers must be registered by January 20th (January 27th for dancers who are new to ASA in 2023).
Register here.
Tickets will be available for purchase here beginning in March.