2023 Summer Special Events Schedule
2022/2023 Season Dance Schedule
Aug 11 – Annual Open House
Aug 22 – '22/'23 Season Start Date
Sept 5 – Labor Day Closing
Oct 31 – Halloween
Nov 11 – Veteran's Day Closing
Nov 21–26 – Thanksgiving Break
Dec 22 – Jan 4 – Winter Break
March 27–April 2 – Spring Break
April 7 – Good Friday Closing
April 10 – Easter Monday Closing
May 29 – Memorial Day Closing
May 28 – '22/'23 Season End Date
June 2–4 – Annual Concert Weekend
June 19 – Summer Session Begins
Annual Concert & Special Events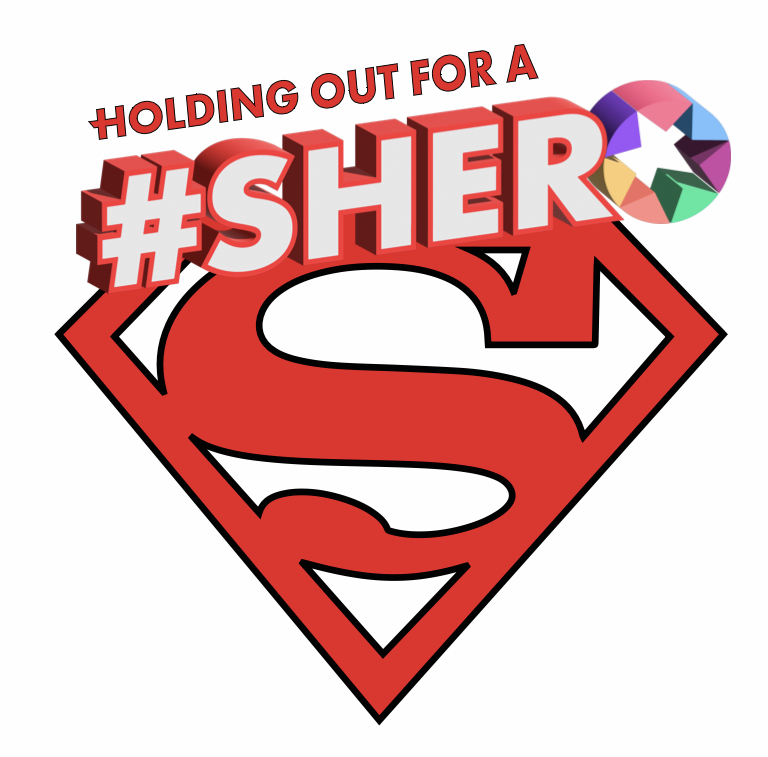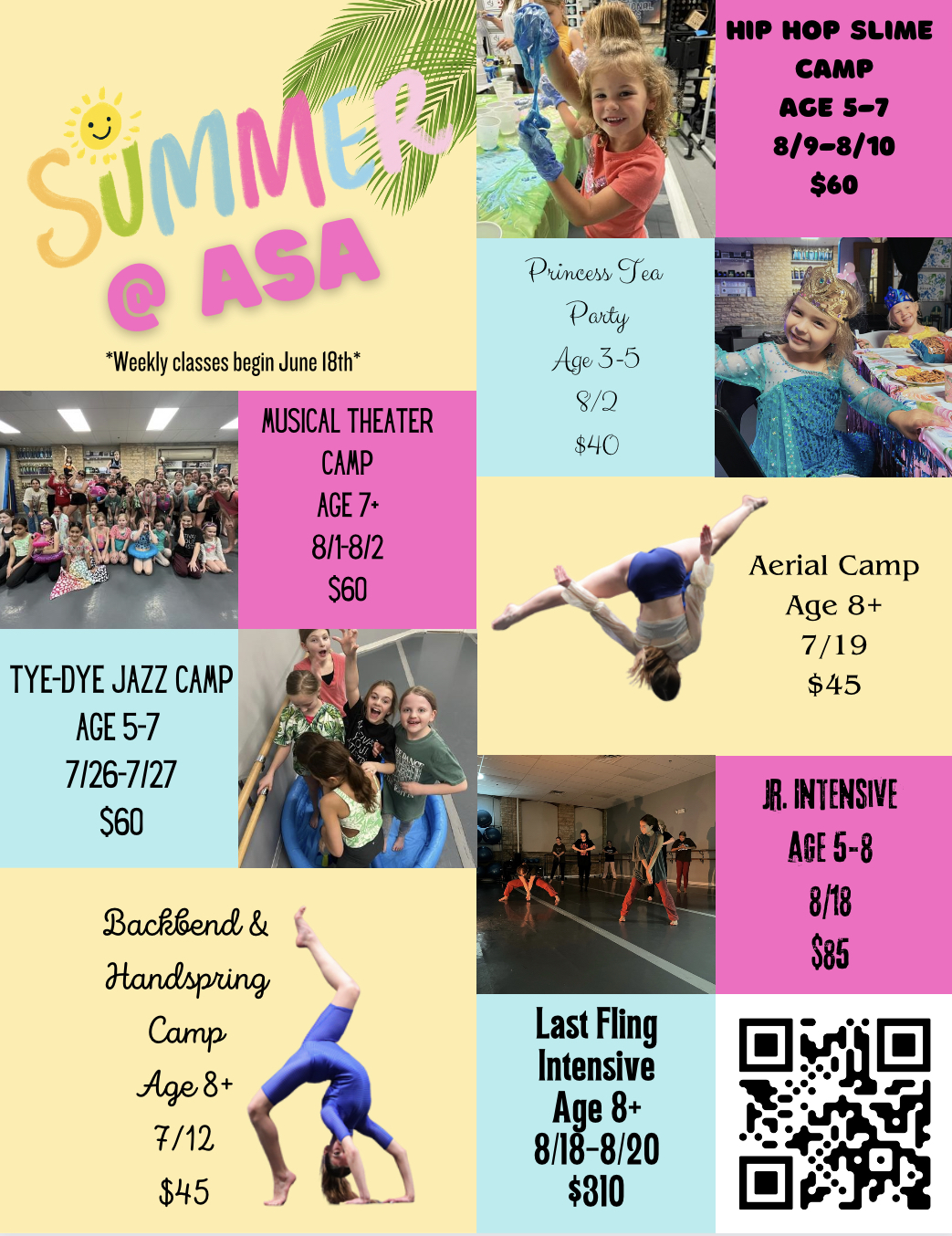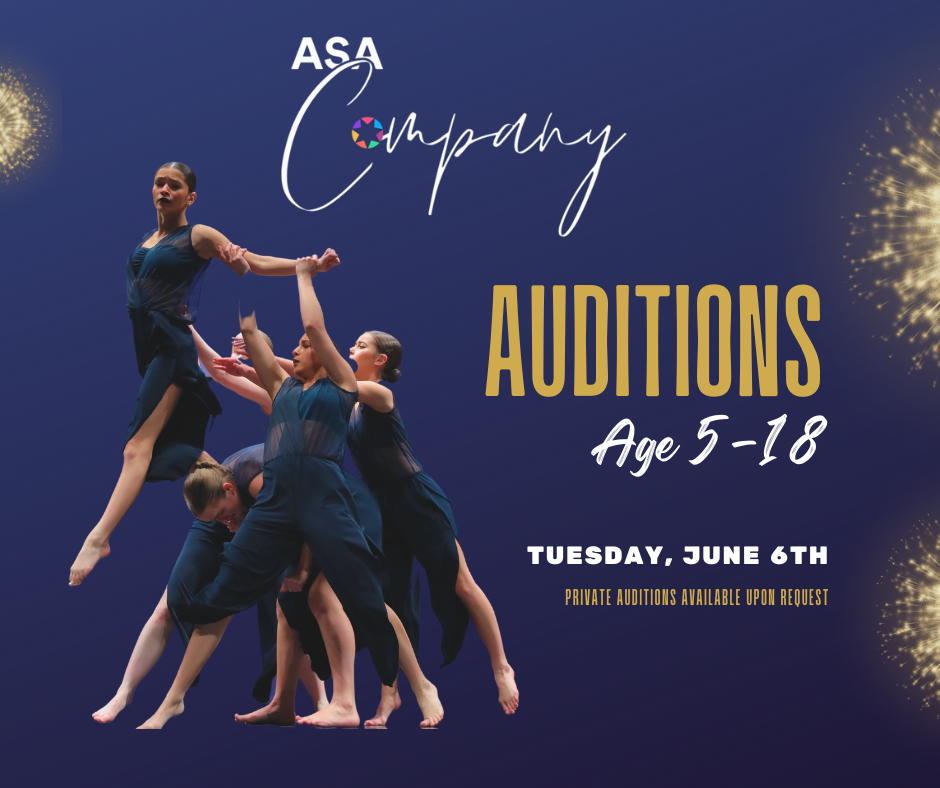 Our highly-popular and incredible Annual Concert is held every June, and is the highlight of our year!
The 2023 Annual Concert will be held on June 2-4.
Click the show times below to purchase tickets.
Summer is just around the corner and we have a full list of exciting events for dancers of all ages!
Summer registration opens April 21st & classes begin June 18th.
**NEW Classes Available**
*Boys Hip Hop & Breakdancing – Age 7+
*Improv & Choreography – Ballet/Jazz Level II*
*Acting for Dancers – Age 9+
Register for classes and special events in your portal today.Audition for your place on our award-winning competitive program on Tuesday, June 6th! Times TBD.
ASA Company is designed for dancers who want to take their abilities to the next level, develop leadership skills, travel the midwest, and take on new challenges, and represent ASA in competitions around our area. 
Company options include:
ASA Petite Company (Age 5-8)
ASA Jr. Tap Company (Age 7-10) **Auditions June 12th.
ASA Jr. HIp Hop Company (Age 7-10)
ASA Hip Hop Company (Age 11+)
ASA High School Company (8th grade +)
ASA Company (Age 8+)
& ASA Elite Company (8th grade +)
Contact the office for details or to schedule a private audition.