The Benefits of Adult Dance Classes Batavia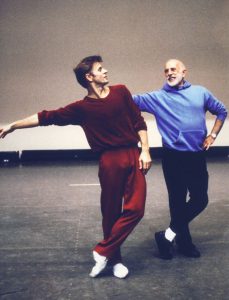 Dancing provides a variety of health benefits and can be a great way to stay fit and disciplined. Add to that, dancing has a wide range of mental benefits as well. Taking an adult dance class is a great way to stay young. It helps increase your lung capacity and is a tremendous benefit to your heart and cardiovascular system. Some of the many benefits of adult dance classes Batavia has to offer include:
Increased muscular strength, endurance and motor fitness
Improved muscle tone
Burning calories quickly. Dancing burns approximately 5 to 10 calories a minute depending on the intensity
Improved Memory! Dancing is a great mental exercise as well. It helps improve memory and increasing your mental exercises helps keep your mind young and sharp
Dancing is great for weight management
Stronger bones, which in turn help reduce the risk of osteoporosis. Dancing also helps lubricate your joints which helps prevent arthritis
Better coordination and balance. Dancing requires that you are able to balance yourself in numerous positions. This helps strengthen your stabilizer muscles, it helps protect your core, and this makes you less prone to injury
Improved social skills and an elevated mood. Dancing raises your endorphin levels, which helps reduce stress and depression. Adult dance classes also create a social life for you by affording you the opportunity to make new friends
Of course, you want to make contact with your doctor before engaging in any vigorous physical activities, but our adult dance classes in Batavia offer something for everyone at any level of experience and at varying levels of difficulty and intensity.
Contact Us to Learn More About our Adult Dance Classes Batavia
The benefits of dancing are numerous and outside of the benefits, dancing is a great way to have fun while improving your health and possibly making new friends while doing so. For more information on our adult dance classes, call us today at 630-326-9600!
5 Questions To Ask When Choosing A Dance Studio In Batavia
Not all dance studios are the same. Which means not every dance studio in Batavia will be a good fit for your child. To get the most enjoyment out of dance and the best learning experience, you'll want to enroll your child in a dance studio that meets your needs and fits your child's personality.
To get an idea of what that kind of dance studio looks like, ask yourself: What do we want from dance lessons? Is this just a fun way to be active? A learning experience or desire to improve on existing skills? Do we want to be involved in competitive dance? Having a general idea of what your goals are in regards to dance lessons can help you narrow down your search and will help ensure you find the right fit for your child.
Once you've got a good idea of what you want from your dance experience, you can start researching studios. Even if you are looking for a recreational outlet as opposed to a studio that focuses on dance competition, there are a few questions you should be sure to ask.
5 Questions You Want To Ask Of Dance Studios
What Kind of Experience Does the Dance Staff Have? Ideally, the staff will have dance experience and/or professional dance education. Not only does this kind of background allow staff to connect with and understand students' needs and challenges, they can be a great resource for furthering your child's dance education and/or career options.
Is the Studio Properly Equipped for Dance? Student safety should be a top priority. Dancing requires jumping and movements that can place a lot of stress on knees and joints. Studios should be properly outfitted with professional "floating floors". These floors help reduce stress on joints by providing shock absorption that is not present in dance shoes. Marley type floors are another must-have since they provide a smooth enough surface to slide and glide through movements, but enough texture to prevent slips and falls.
What is the Class Size? Ideal class size will vary based on age but 12-15 students is generally a good size. This size allows the teacher to provide personal attention and feedback, but gives students a chance to work with and learn from peers as well.
What Type of Classes are Available? Obviously you'll want to choose a dance studio that offers the type of classes you are most interested in. But in addition to genre, consider how long each class will last, how many dances they will learn each season/session. Whether or not you can drop in/drop out throughout the year or if you must sign up for an entire year at once. You should also ask what the children will be learning in each class. Is it all about preparing for the spring show or is there a broader approach to dance and dance education? If it's all about preparing for a show your child may be learning "a dance" as opposed to learning "to dance".
What are the Performance and/or Competition Expectations? Are there special classes for performance and/or competition or is every class geared towards these goals? What types of performances are they? Small performances for family members to see class progress or a more involved performance. Does every child have to participate in competition or are there special classes just for dancers interested in competition?
Contact Our Dance Studio In Batavia To See If We Are A Good Fit For Your Child
If you are looking for a dance studio in Batavia, we invite you to visit A Step Above Dance Academy. We love to dance and work hard to install that same kind of love of dance in our students. We believe dance can be a lifelong endeavor and offer dance classes for all ages and levels, including adults!
Contact us at 630-326-9600 to learn more about our dance studio in Batavia or visit us at 129 Flinn Street!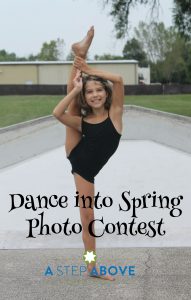 March 20th marks the First Day of Spring and we really want to rally the dance community here in Batavia and throughout all of Kane County! You don't have to be an ASA student to enter, all you have to do is LOVE DANCE.
Here's how you can win a customized gift basket containing: 1 leotard, 1 pair of tights, 1 ASA apparel item, 1 pair of shoes (your choice!), 1 free private lesson with Shannon Holst (owner and creative director of A Step Above Dance Academy), and 1 headshot session with photographer, Elizabeth Rago of Pretty Mug Shots. (Over $350 in gifts!)
STEP 1 – Starting Sunday, March 20, 2016 (the first day of Spring!) until Wednesday, March 23, 2016 snap a picture of yourself in your favorite dance pose or simply having fun dancing and post it to the ASA Facebook page.
STEP 2 – Use the hashtag #springdance2016 with your photo submission and make sure you tell us YOU LOVE DANCE!
One winner will be selected at random on Friday, March 25th and announced on the ASA Facebook page.
Contest terms and conditions: One entry per person, please. Contest begins at 12:00 AM on Sunday, March 20, 2016 and ends at midnight on Wednesday, March 23, 2016. No purchase necessary to win. The winner will be announced on the ASA Facebook page and notified by email and/or Facebook direct message within 7 days of the closing date. If the winner cannot be contacted or do not claim the prize within 14 days of notification, we reserve the right to withdraw the prize from the winner and pick a replacement winner. ASA will notify the winner when and where the prize can be collected. This promotion is in no way sponsored, endorsed or administered by, or associated with, Facebook or any other Social Network, therefore released from any liability.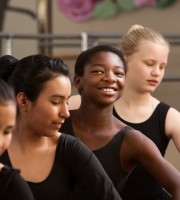 During my high school years in dance I got an eye opening lesson in the consequences of sassing off to one of my instructors. A young girl in love with dance, I was confident in my abilities, yet like any other teenager, emotional and hormonal. One particular day I was working on my pirouette and my teacher told me to straighten my leg and without hesitation I snapped back with a huffy, "I did!" She calmly informed me to leave class, put on my gym shoes, and run laps in the parking lot.
Ballet commands an environment of poise, respect, and classic etiquette, which unfortunately, is not practiced often in everyday life nowadays. Just as there are rules of dress in dance, there are also basic rules of performance protocol that must be obeyed, or to be honest –  you'll be kicked out of class.
1. No gum.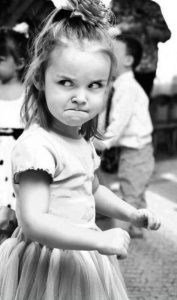 Besides the obvious chocking hazard, no one wants to hear you chomping on gum in class. Younger students get a one-time pass when caught with gum while older students just get THE STARE.
2. Don't slouch! (Or yawn.)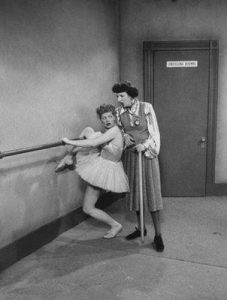 Posture is one of the most important aspects of being a stellar visual artist. Resist the urge to lean on the barre or cross your arms while the teacher is talking. It's disrespectful in any dance class. Body language speaks volumes not only when you are performing but in how you are receiving instruction.
This is typically a hard lesson to learn for young dancers. Often students take the correction as "being in trouble", but the only way to teach is to make a correction when you see it.
Yawning is a BIG no no in class. If you have to yawn, turn to the barre and pretend you are stretching or learn to yawn with your mouth closed. (Which will inevitably make your eyes water.)
3. D-I-S-R-E-S-P-E-C-T
There are several ways respect comes into play in dance etiquette. Talking back, for instance, does not fly in the studio. Think of this as a teacher/student relationship. "I tried" or "I can't" is not an acceptable response for a dance teachers. In fact, "can't" should not be a part of your vocabulary. Even if you don't understand the correction yet simply shake your head and agree.
Rolling of the eyes – don't try it. Late to class? Resist the urge to quietly slink into the room which is always disruptive. Teachers prefer you to wait at the door patiently and then they will wave you in when they are ready. It's embarrassing, yes, but remember your teacher is in charge of class, it's best to take cues from him/her. A good rule of thumb is, if you are early to class you will never be late!
4. Leave the drama at the door.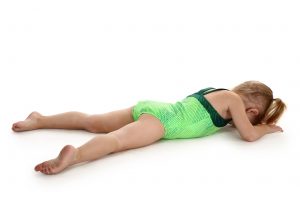 If you just spent the day arguing with a friend or a significant other, no matter what, that baggage needs to be left outside the studio. Think of the entrance to the dance studio as a threshold and a right of passage to temporary peace. We make it clear at ASA that you must leave conflict outside the studio as it always affects class.
While teachers are different in their approach to training, they all expect a consistent demonstration of respect. Meant to be a valuable compass, your teacher is standing in front of you today because she wants you to be a better dancer than the one you were yesterday. She sees herself in you and through her wisdom and intimate advanced knowledge of her craft, she can propel you forward in your natural ability to dance. Respect, while expected, is a necessity to achieve a beautiful performance.
Live. Love. Dance.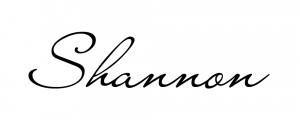 Image credit
Little girl, source unknown
I Love Lucy, CBS-TV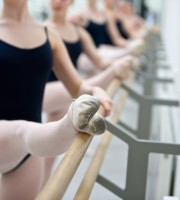 All dance teachers experience the occasional eye roll when it comes to enforcing dress requirements in class, but as an art form, dance warrants a level of respect from students. Each genre of dance has their own "uniform" so to speak, with some being more direct in expectations like traditional Ballet, while other forms leave room for artistic expression and interpretation like Hip-Hop.
Beyond stepping into your dance form's costume, dance etiquette in regards to clothing focuses on safety and allows each teacher to initiate proper training. Like any other activity, the gear always seems expensive, but today I will not only give you a peek into why dress requirements in dance are so important, but where you can get reasonably priced dancewear.
Hair
Some teachers live in perfectly executed ballet buns, but some enjoy different styles for different days. So, it's not always ok to mimic how your teacher styles his/her hair. Follow the studio guidelines for your specific class and when in doubt, put your hair in a bun. Let's examine suggestions for length: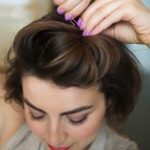 Short hair: Minimal tresses are sometimes tricky. Cosmopolitan has some genius ideas for styling short hair, one of which I like to refer to as the "pouf". Make sure your hair is pulled away from your face by pinning your bangs back in a mini pompadour, braiding the sides, or if you can, securing your hair into a ponytail or half pony. Got short curly hair? There's a fantastic YouTube tutorial for reining in those gorgeous curls into a bun.
Medium/Long hair: Get your hair in a bun! Hair nets and bobby pins are a necessary staple for dancers – use them! If you want to express yourself rather than sticking to a stiff ballet bun, master the braid or try a French twist with a rhinestone barrette secured to the side of your style. Want a foolproof and perfectly coiffed bun? Go for a bun form (available in the ASA Boutique!).
Clothing
Bottom line – follow the studio guidelines. If your preferred place of dance requires specific colors and styles, you are limited in what you can wear, but if you are allowed to explore options, fantastic! Have fun with your attire, express yourself, and get into character for each class – that 's what dance is all about.
Cost – Dancewear can get pricey but if you know where to look, adding to your wardrobe doesn't have to break the bank. Tights are typically not expensive, so stock up and buy in bulk – you'll need lots of tights during your dance career. Hit Goodwill periodically and ask your dance studio where you can buy reasonably priced dancewear. If our students can't find what they need at the ASA Boutique, we refer them to Discount Dance Supply. Got an older cousin or friend who is a dancer? Snag those hand-me-downs!
But don't go crazy out of the gate! Beginner students typically need one leo and intermediates need two. Advanced students who are dancing daily for hours at a time (like college students) need a whole drawer of dancewear.
Shoes
Unless you are in modern or contemporary classes and it's in the studio guidelines that you can be barefoot – you should have shoes on. Even if your teacher is barefoot. While some choreography is set in socks, jazz, tap, ballet, lyrical, contemporary, and pointe – all of these genres have specific styles of shoes.
Questioning the longevity of your shoes? Pitch them when holes start to appear, or if you are a young dancer, when you transition into an intermediate class (from full sole shoes to split sole shoes). Jazz and tap shoe are quite resilient. Follow the rule of stepping up into the next level of class or until you grow out of them.
A dancer can never have enough ballet shoes. At my high point of dance I had 5 jazz shoes, 2 pair of tap, 11 pair of contemporary shoes, 14 pointe shoes, and 15 pairs of ballet shoes. In college I also had 3 pairs of character shoes and one pair of ballroom… That's a lot of shoes!
Accessories
Accessories for dance are the similar to the accessories we wear in everyday life. Picking a fun skirt to pair with a basic leo or adding a flower to your hair is another way to express yourself. Truth be told, teachers sometimes use accessories to help students with technique and posture. Ballet belts and skirts, for example, give instructors body lines to follow while teaching. For younger students, a flower placed in the hair helps them stand a little taller and builds confidence.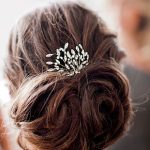 Warm up gear can include leg warmers and dance sweaters, but be advised you will need to remove these accessories after barre work.
If you are fortunate enough to be in hip hop, the sky's the limit in regards to accessorizing! Hats, baggy clothes and pants, and cool sparkly sneakers help you get into character for your piece.
The practice of any form of art gives you the opportunity to express yourself both internally and externally by the way you dress. Teachers do not want to smother this expression yet each studio has their own reasons for the dress code they implement. At the end of the day, it's best to review your studio guidelines when it comes to requirements and then find little ways to bring your signature look to life via accessories and fun hair styles!
Live. Love. Dance.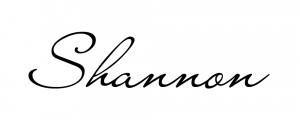 Image credit:
Cosmopolitan and Brides Magazine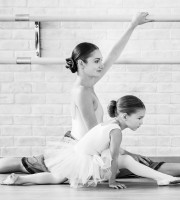 I got an email the other day notifying me of master class in the Chicagoland area with a popular dance reality television star. The teacher is 12-years-old. Now, don't get me wrong, these girls are amazing dancers and I have absolutely no doubt in their ability to perform; however, I am very uneasy putting my students in the hands of an inexperienced teacher.
I started my studio with a mission to not only provide my students with high-caliber dance training, but equally as important – a reputation for employing teachers who bring years of training, shadowing, and performing, which only benefits a young dancer.
What to look for in a studio
Go right in the front door – the studio website. We live in an age where communication via the internet is the first peek into a business. Look for an organized site that has detailed information about classes and extensive bios for faculty.
Check out the faculty
Quality teachers will have a bio that details a history of training, performing, and teaching. Make sure that you see a well-rounded team of teachers who compliment each other's strengths. Does the studio faculty have childhood training? A must. Advanced degree training? If the teacher didn't go to school for a dance-specific teaching degree, that's okay, but make sure there is a meaty list of recent performance accomplishments.
And don't forget about the people that work the front desk! Any communication with students and parents should be handled by a competent staff member currently immersed in the dance scene so he/she can make appropriate suggestions about anything and everything dance related. But don't worry if the person answering the phone doesn't know everything. Oftentimes the front desk employees are students themselves, still learning the ins and outs. If they don't know the answer you should expect that they find out the answer to your question and promptly get back to you.
The age debate
Personally, I do not think anyone younger than an individual entering college should be teaching dancers. A learning process in itself, teaching takes years to master which includes how to control a group and creating an environment that is fun yet educational. Beyond making dance an enjoyable place to be is safety. Dance teachers spend an immeasurable amount of time shadowing other teachers in addition to fine-tuning their own training. In depth anatomy and kinesiology classes educate the dancer beyond the surface level of dance.
The bottom line is safety. The instructor is responsible for providing guidance for everything – from the proper approach to stretching to having a foundation of proper technique to make appropriate corrections. Landing a jump, for example, is taught at the basic level of dance…
You get what you pay for
Let's just talk about it – cost. Good dance teachers who have a solid training both in performance and teaching, cost a lot of money for studios to hire. But they have earned their time. The combination of providing students with teachers who provide a safe and knowledgeable environment of dance and the honest fact that studio owners have to cover basic studio costs means high quality studios charge more.
"Dance teachers are no different from any other business," says Mike Campbell, director of North Florida outreach at The Jim Moran Institute for Global Entrepreneurship. "They're providing a service."
An interesting article by Rachel Rizzuto on Dance Teacher Magazine's website hits the topic of cost right on the head:
"Building in a profit margin is, in fact, what defines you as a business and not a charity."
Plus, advanced faculty could be compensated $25 – $50 an hour or more – but they've earned it. Any profession that requires extensive training also deserves a comparable wage for their experience. We typically don't question the cost of physical therapists or doctors or teachers with advanced training…
Shadowing for younger students rather than employing them as faculty
Teachers never stop learning and I absolutely love working with my older students by offering assistant teaching opportunities. These girls are still not technically "teaching" but learning by immersion. I use the assistant teachers in class for demonstration and show them how to keep a class disciplined and structured from the teacher's point of view. This time spent shadowing is for soaking up corrections. I also make sure my assistants learn from each of our faculty as the best teachers take something from each faculty they interact with.
As parents entrust me with their children, I want them to feel confident that I have purposefully selected faculty that intimately know the human body and will mold their dancers from our Tip Toe Discovery class and beyond with proper correction so when she is performing and competing, the dancer will not only bring the joy of her talent to the stage but she will safely dance with a foundation of proper technique.
Live. Love. Dance.