Tips for New Dancers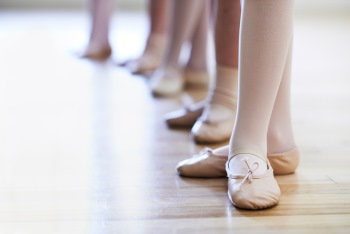 So, you've been wanting to try a dance class for a long time now. You have the style of dance you want to learn in mind, you have the motivation to take on the vigorous work dancing requires, and you can feel the rhythm already pulsing through you. However, you're not sure what to expect or which academy to choose. Of course, you want an academy that will be thorough and understand that you're a beginner. So, what do you look for as a new dancer to begin your new endeavor?
One of the most important things, is to have the right mindset and expect to make mistakes. We're not perfect and dancing can get more complex as you become more involved. If you approach dancing with a fun and eager attitude, you're most likely going to have an enjoyable time. Most important, smile. You are about to engage in a fun and physical activity that's going to whip you into shape.
Things for New Dancers to Consider
Finding the right academy and instructor is perhaps the most important part of starting your new adventure. Contact the dance academies around you to see what dance classes they offer and of course, choose the beginner course, if available, for the style of dance you are most interested in. You're probably going to want to dabble in many types of dance to find the style you like best. You also want to choose an academy with positive feedback to get the most out of your classes and have an overall, more enjoyable experience.
As previously mentioned, smile! This is a new experience and you want to approach it with a positive attitude. This will ultimately lead to better results for you mentally and physically. It will also help your energy levels so you can dance just a little bit longer and better understand your limits.
It's important to remember, that most of the participants in your beginner dance class, are beginners themselves. So, it's okay to feel awkward no matter how confident the other dancers look. Every dancer goes through that phase when they begin so it's completely normal.
Do not look at your feet. It's a difficult urge to fight, but keep your head up and focused on the instructor or teacher. Again, this is a beginner class so everyone is going to struggle with the steps and finding their rhythm initially, so you're in the same company as everyone else.
Relax! Dancing is a physically intensive activity and you do not want to be tense while doing so. You don't want to treat dancing as it were a chore, but as a fun and invigorating activity. If your beginner class requires dancing with a partner, switch your partners up to help you pick up on new and helpful skills that can make the experience more enjoyable.
Maybe the most important thing is to move around. Don't just move your feet, move your whole body to the rhythm and let yourself go. You're not going to learn how to dance by just moving your feet in the same spot, so why not cut loose?
A Step Above Dance Academy Welcomes New Dancers
A Step Above Dance Academy offers a variety of beginner classes for new dancers. If you are interested in learning how to dance, contact us today at 630-326-9600. You can also email us at info@astepaboveacademy.com.