December Student of the Month: Molly Moon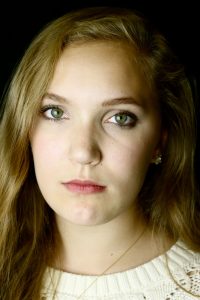 A dedicated and involved student of ASA since 2012, Molly always comes to class with a good attitude –  and she is always ready to dance. She embraces the corrections she's given and without a doubt gives 100%. Molly has not only grown tremendously as dancer, she has become an excellent role model for younger students. It's not uncommon for teachers to turn to her when other dancers need help. We are so proud of how far Molly has come and it's been amazing to see how she's grown as a dancer and leader at ASA!
CONGRATULATIONS, MOLLY!
---
Each month the ASA faculty selects one student who stands out both on and off the dance floor. This individual will exude all that ASA embodies:
– a well-rounded young lady/gentleman 
– an individual who displays kindness to others
– an enthusiastic character
– respect for faculty and fellow classmates
– creativity in dance
– an admiration for the arts