October Student of the Month: Lucy Scranton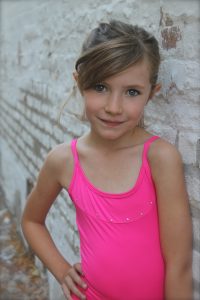 Lucy has been dancing at A Step Above since the age of 4. She has always approached learning new techniques with enthusiasm and a positive attitude. Lucy is persistent, tenacious, very bright, and does an excellent job of retaining all that she has learned in class. She is the first to raise her hand to answer questions and comes to ASA focused and ready to learn, all with a smile on her face. Always willing to help her classmates, Lucy is a joy to have in class!
Congratulations, Lucy!
---
Each month the ASA faculty will select one student who stands out both on and off the dance floor. This individual will exude all that ASA embodies:
– a well-rounded young lady/gentleman 
– an individual who displays kindness to others
– an enthusiastic character
– respect for faculty and fellow classmates
– creativity in dance
– an admiration for the arts