September Student of the Month: Zoe Wegerich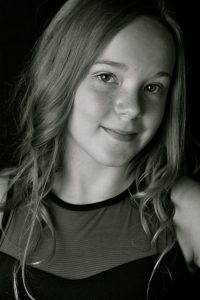 Zoe Wegerich has been dancing at A Step Above since 2012. She is a dedicated dancer who takes what she learns in practice and continues to perfect her training away from the studio. This diligence is displayed on stage and in the classroom as Zoe is a leader by example in ASA Company. A soft spoken young lady, Zoe comes alive when she performs and exemplifies the core characteristics of ASA as a well-rounded, creative, and respectful dancer.
Congratulations, Zoe!
---
Each month the ASA faculty will select one student who stands out both on and off the dance floor. This individual will exude all that ASA embodies:
– a well-rounded young lady/gentleman 
– an individual who displays kindness to others
– an enthusiastic character
– respect for faculty and fellow classmates
– creativity in dance
– an admiration for the arts