ASA is thrilled to host three AMAZING choreographers for our 2017 Summer Intensive! This 2-day extreme program is perfect for dancers looking to challenge themselves and dip into new technique and choreography. Each guest teacher has an impressive dance resume that you can read about below…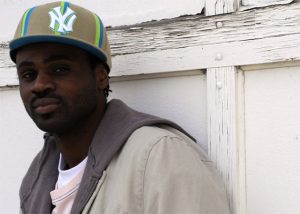 SUAVE
Suavé is the Founder of the Hip Hop ConnXion Family Nationwide with branches in Indiana, Michigan and Headquarters in Chicago. Hip Hop ConnXion has taken 1st in the USA and 2nd in the World at the Hip Hop International Championships in previous years and is the only Illinois based dance company to have been awarded medals at the event.
He has appeared in various music videos and movies such as, Walt Disney's 'Just Visited' with Christina Applegate, and as a specialist dancer in the hit movie, 'SAVE THE LAST DANCE'. He was a choreographer and dance coordinator for the recently released movie, 'DREAMS' and played a cameo role as a dancer and teacher for the movie working beside Dave Scott whose credits include 'U Got Served', 'Stomp The Yard' and 'Step Up 3'.
Suavé was the Dance coordinator at the B96 Summer B-bash for Bad Boy world renowned DJ, Bill and performed in front of 60,000 people alongside artists such as P-Diddy, Chris Brown, Christina Aguilera and Nelly.
He is a performance coach to movie stars, actors and recording artists having worked with artists such as Roshon Fegan (Shake It Up and Camp Rock), Jessy Schram (The Mentalist, House, American Pie, Without A Trace and more) and upcoming singing sensation, Adero.
Suavé guest choreographs at numerous schools and universities and teaches hip hop master classes and workshops in the USA. He has taught around the world in in countries such as Norway, Colombia, Ireland and England. He also guest instructs and judges for conventions and competitions around the country and overseas. He is currently on faculty for the Manhattan Dance Project (MDP) National/International Tour.
Suavé is also the creator and producer of THE ONE Urban Dance Showcase which is the largest annual urban dance showcase in the Midwest, alongside producing other major dance shows.
View his work: On the "Videos" link.
---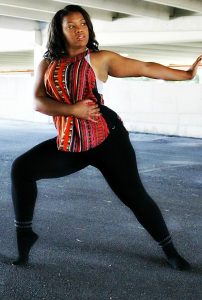 Donielle Richmond
Donielle Richmond is a professional choreographer and dancer currently under contract with Ascension Performing Arts Dance Company in Chicago, Illinois and Outlet Contemporary Jazz Company of Elk Grove. Donielle was formerly under contract with Diva Le Dance Professional Hip Hop Company for four years.
Some of Donielle's performance and choreographic achievements include: serving as Lead Choreographer for the Calvin Harris Concert Opener hosted by KISS FM radio at the Aragon Ballroom,ABC's Extreme Make Over, Dance Chicago: Urban Movement,PreLude Midwest Urban Dance Competition, Freespace Dance Festival and Tales of Herror Art Festival.
In addition to her choreographic and performance credits, Donielle has over 12 years of teaching & coaching experience both in recreational and competitive dance. Donielle has created award winning competitive routines in the genres of Contemporary, Hip Hop, Jazz and Lyrical. Donielle recently launched her own company ACTIVATE YOUR ARTISTRY that hosts Master Classes and Intensives in the Northern Illinois area to provide professional dance instruction that focuses on building positive growth and passion for the dance profession. Donielle was a three time scholarship recipient in Musical Theatre Dance from Elgin Community College and she is also a proud alumni of the Bachelor of Fine Arts in Dance Performance program at Northern Illinois University where she trained under the direction of Judith Chitwood, Autumn Eckman, Brian Carey Chung, Steven Norman and Paula Frasz.
Donielle is very excited to be a guest instructor again for ASA's summer intensive!
---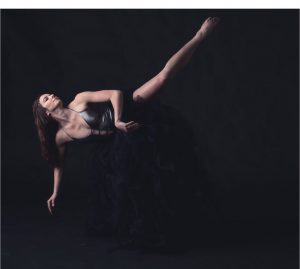 Allana Nielsen
Alanna started dancing at the age of fifteen, she continued her training at Northern Illinois University where she received the Dance Service Award and earned her B. F. A. in theater with a concentration in dance. During her time at Northern Illinois University she studied immensely under Autumn Eckman, Judith Chitwood, Brian Carey Chung, and Paula Frasz. She also was a 2013 scholarship recipient at Chicago's Visceral Dance Center and trained at Lou Conte Dance Studio. Post graduation she has been seen with Paul Christiano's "Hungry Ghosts", The Lyric Opera of Chicago, DanszLoop Chicago, and has participated in multiple freelance dance shows. She has also performed with Winifred & Haun Dancers "Open Rehearsal", DanceWorks Chicago "DanceBytes", Chicagos "Carnival", and in a wide repertoire with Northern Dance Theatre in DeKalb, Illinois. Alanna was also a principal dancer with Hedwig Dances where she toured internationally to perform. She has been most recently contracted to perform with Aerial Dance Chicago, taking her dancing to new heights and opportunities. Alanna has a passion for choreographing and teaching, she loves watching children's love for dance grow.
---

Sara Fragen
Sara Fragen is a choreographer and instructor from Naperville, Illinois. She graduated from North Central College in 2010 with a degree in psychology and a minor in dance. Sara has been dancing since the age of three, training in jazz, contemporary, lyrical, ballet, tap, and hip hop. She began teaching in 2008 at various studios in Illinois. Sara has coached technique classes for both Owsego East High School Poms, and Benet High School Dance Team.
In the past 9 years, Sara has choreographed many award-winning pieces for competitions in various styles. She has received countless awards for her pieces, including choreography awards, and her choreography earning top ten spots at competitions. Sara is excited to express her passion for dance by working with the dancers at A Step Above Dance Academy.
---
THE ASA INTENSIVE
Cost: $180.00
Ballet. Jazz. Leaps/Turns. Contemporary. Hip Hop.
July 24th: Beginner/Intermediate 11:00 am–3:00 pm, Advanced: 9:15-1:30 pm
July 25th: Beginner/Intermediate 9:30 am-1:30 pm, Advanced: 9:00 am-2:30 pm
This 2-day extreme program is perfect for dancers looking to challenge themselves and dip into new technique and choreography.
Contact the office to register!
 (Special discount for ASA Company dancer. Contact the office for details.)
Sign up Save
Save
Save
Save
Save
Save
Save
Save
Save
Save
Save
Save
Save
Save
Save
Save