Preparing for Dance Class
So, you are about to embark on your first dance class ever and you are unsure of yourself. You are unsure of what to wear, what you should eat, your abilities, and the list goes on. It's a common feeling for new and beginning dancers and like most things in life, you are on sure the first time you try something, especially when it is something as physically and mentally demanding as dancing. A lot of these fears and uncertainties can be put to rest by simply communicating with your soon to be dance instructor, but you may even be unsure of what questions you should ask.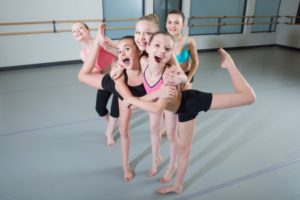 Like many of the new experiences you take on in your life preparing for dance class can alleviate a lot of doubt and give yourself some more confidence.
What to Consider When Preparing for Dance Class:
-Attire
Choosing what to wear may seem easy enough, however, there may be different attire you can wear depending on the type of dance class you are taking. Of course, you want to be comfortable, but you also want to be able to move freely without what you are wearing, impeding your ability to go through your full range of motion. So, before you buy something elaborate, call or email the dance instructor or dance school to be sure you have the appropriate attire and correct shoes, so you will abide to the dance studio's dress code.
-Hair
Dancing classes can get vigorous and there can be plenty of leaps, spins, and fast paced dance steps. The last thing you want to worry about is your hair getting in the way. Most dance classes require you to wear your hair up. You also don't want to have to pause or step aside to keep fixing your hair as it will only take you away from the lesson and make for a less enjoyable experience. Just like your attire, you can always contact your instructor to make sure you wear your hair accordingly.
-Food
Like most physical activities, it would be unwise to eat a full meal right before your very first dance class. You don't want to become nauseous during class and a meal might make you feel sluggish as well. If you have to eat, eat something light and on the healthier side to give you a boost of energy.
-Stretching
Stretching for any physical activity is a must and with dancing there is no exception. It's a great way to loosen up and to help prevent potential injury. Arriving to class early can give you enough time to stretch before hand, but you are most likely going to stretch during the class, before you get into the lesson.
-Set Goals
Like anything new you try, you want to set goals for yourself. It helps you get to the next level and is something to aim for and to help build your confidence as you begin learning. Also with anything new you try, you can expect to make mistakes, but that is all a part of the process and is not something to get discouraged about.
A Step Above Dance Academy
If you are interested in taking dance classes and lessons, A Step Above Dance Academy has something for everyone. Contact us today at 630.326.9600 to get started today.